CNC turning creates components by clamping a raw material onto a spindle that spins it while cutting tools remove the material. This technology is perfect for producing symmetrical components along their central axis. Turned components are usually manufactured faster and at a lower cost than milled components.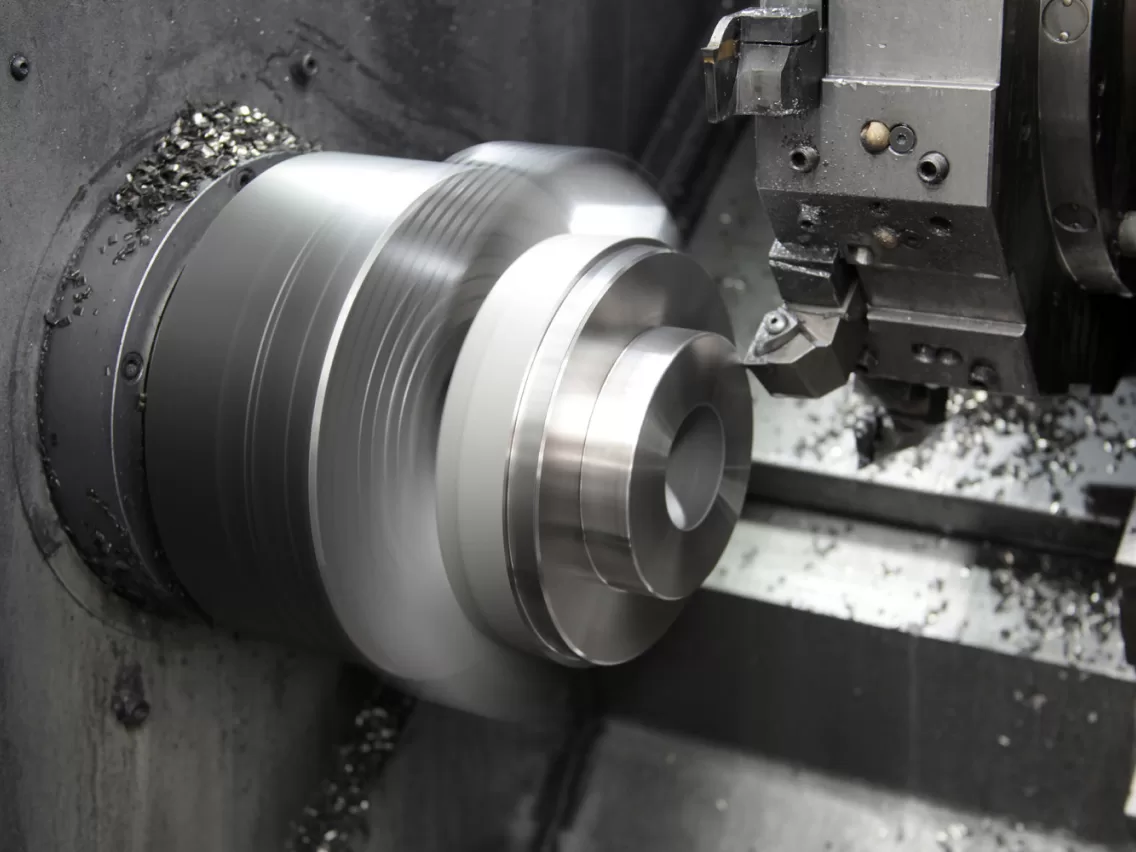 Maximum part size for CNC turning
| Part size limitations | Metric units | Imperial units |
| --- | --- | --- |
| Maximum part diameter | 431 mm | 17 in |
| Maximum part length | 990 mm | 39 in |
| Maximum swing over the carriage | 350 mm | 13.7 in |
| Maximum spindle through-hole | 40 mm | 1.5 in |
| Maximum speed | 1700 RPM | |
| Motor power | 640W | |
Materials available for CNC turning.

Industry leading companies in aerospace, automotive, defense, machinery, medical technology, robotics, electronics, oil & gas, industrial automation and more that require high degrees of detail and complexity come to V1 for rapid prototypes and production parts.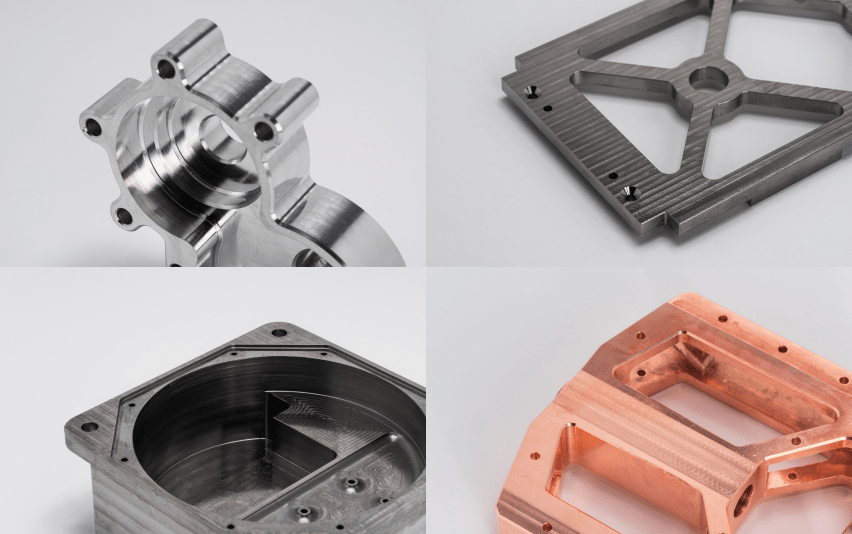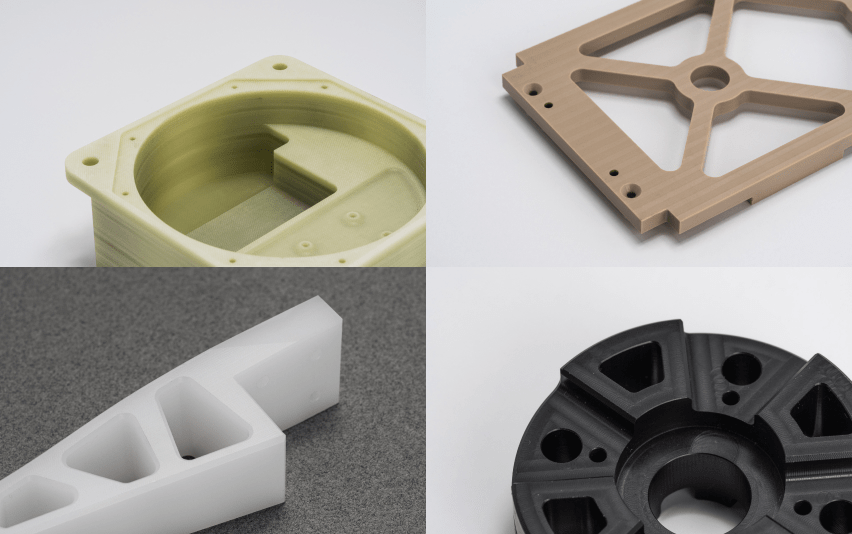 A broad range of plastic materials for CNC machining that are used in several industries. Suitable for one-off prototypes and end-use custom parts.
Surface Finishes for CNC Turning
Improve the performance of the component by choosing surface finishes that enhance the roughness, hardness, chemical resistance and aesthetic properties of the finished product.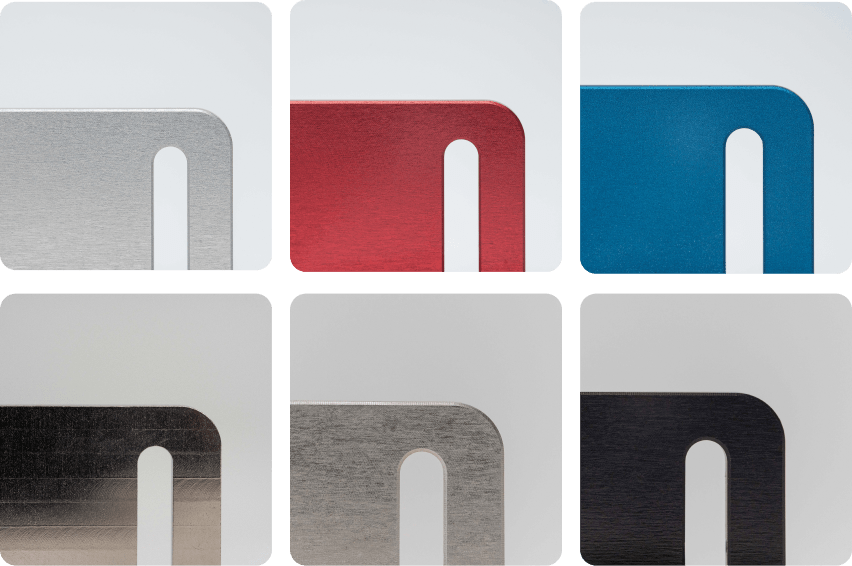 Tolerances for CNC turning

Our approach to CNC machining follows ISO 2768 standards.
Limits for nominal size
Plastics (ISO 2768-m)
Metals (ISO 2768-f)
0.5mm* to 3mm
±0.1mm
±0.05mm
Over 3mm to 6mm
±0.1mm
±0.05mm
Over 6mm to 30mm
±0.2mm
±0.1mm
Over 30mm to 120mm
±0.3mm
±0.15mm
Over 120mm to 400mm
±0.5mm
±0.2mm
Over 400mm to 1000mm
±0.8mm
±0.3mm
Over 1000mm to 2000mm
±1.2mm
±0.5mm
Over 2000mm to 4000mm
±2mm
*Please clearly indicate tolerances for nominal sizes below 0.5mm on your technical drawing.
Guidelines for CNC Turning Designs
Feature
Recommended size
Feasible size
Min. feature size
Ø 2.5 mm
Ø 0.50 mm
Internal edges
R 8 mm
R 0.25 mm
Minimum wall thickness
0.8 mm (for metals)
1.5 mm (for plastics)
0.5 mm (for metals)
1.0 mm (for plastics)
Holes
Diameter: standard drill bit sizes
Depth: 4 x diameter
Diameter: Ø 0.5
Depth: 10 x diameter
Threads
Size: M6 or larger
Length: 3 x diameter
Size: M2
Our CNC turning adheres to high standards
We create your bespoke components following rigorous manufacturing standards. We ensure that all parts and processes comply with the V1 Standard. We provide a comprehensive inspection report with each order, verifying these requirements.
Following machining, parts may be left in their machined state or undergo a post-processing process to improve the surface properties or aesthetics as specified by the customer's requirements in the purchase order.
In-house quality checks are carried out after production, before the MP sends the custom parts to either our facilities or their final destination, to ensure every component is manufactured to the order's specifications and the V1 Standard.
At this stage, any requested documentation is completed, assuring the conformity of the parts before the order is dispatched.