Online CNC machining service
On-demand CNC machining for rapid prototyping and production parts through a network of specialised, experienced and thoroughly vetted local and global CNC machine shops.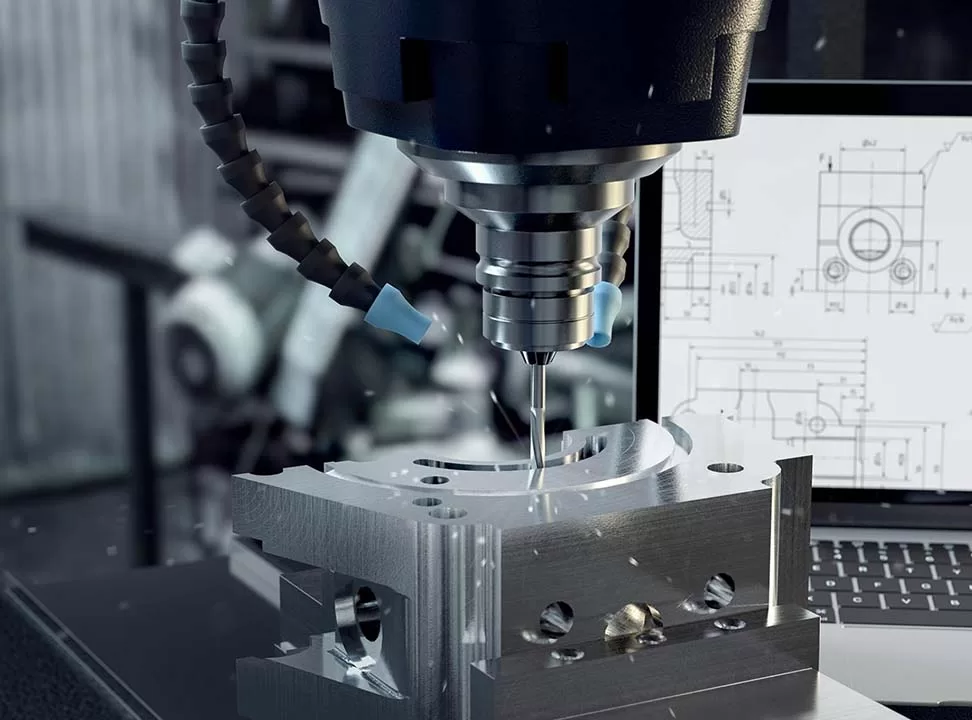 Our CNC machining capabilities

We CNC machine all types of parts, from simple 'as machined' workholders to complex geometries. Our fabricators operate almost every type of CNC mill and turning centre, with EDM and grinding available on request. We offer tolerances down to 0.0020 in (0.05 mm) and lead times from 5 working days.
CNC Machined Parts Gallery
Here's a small selection of the CNC machined prototypes and end use parts we've produced for our customers.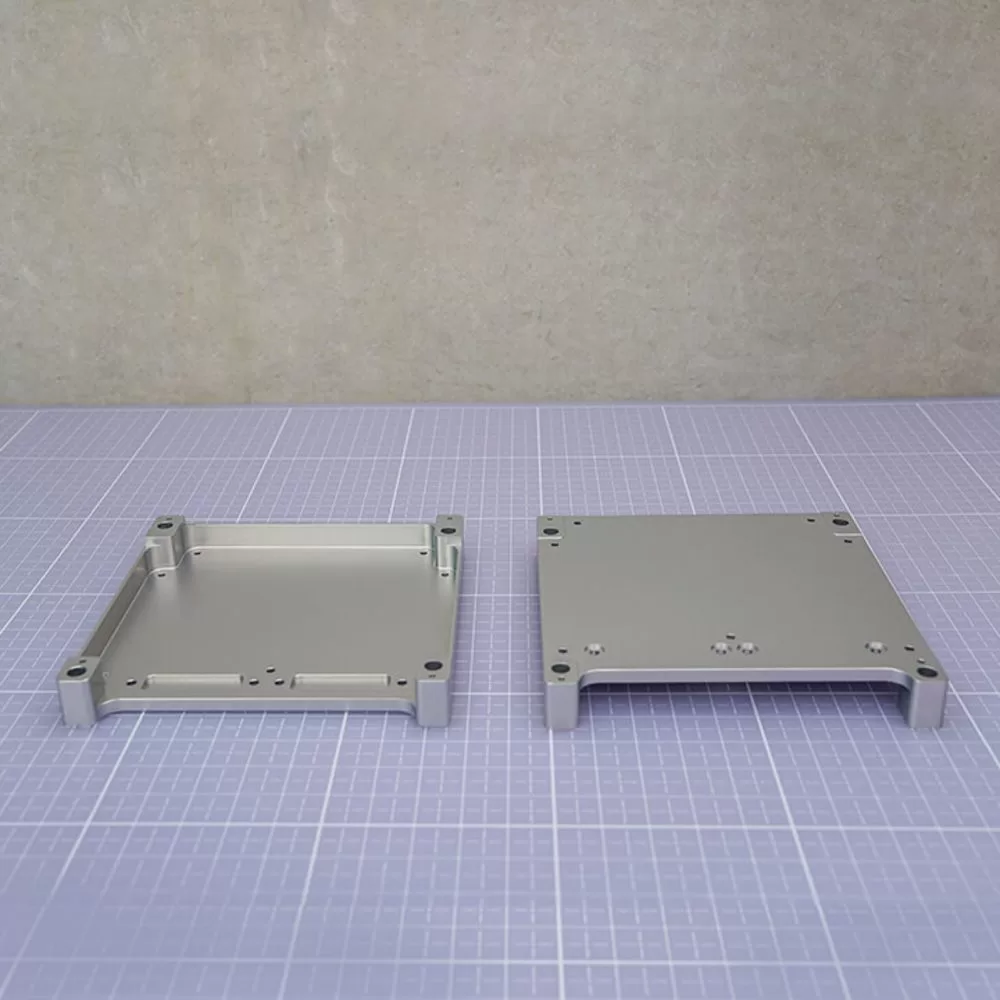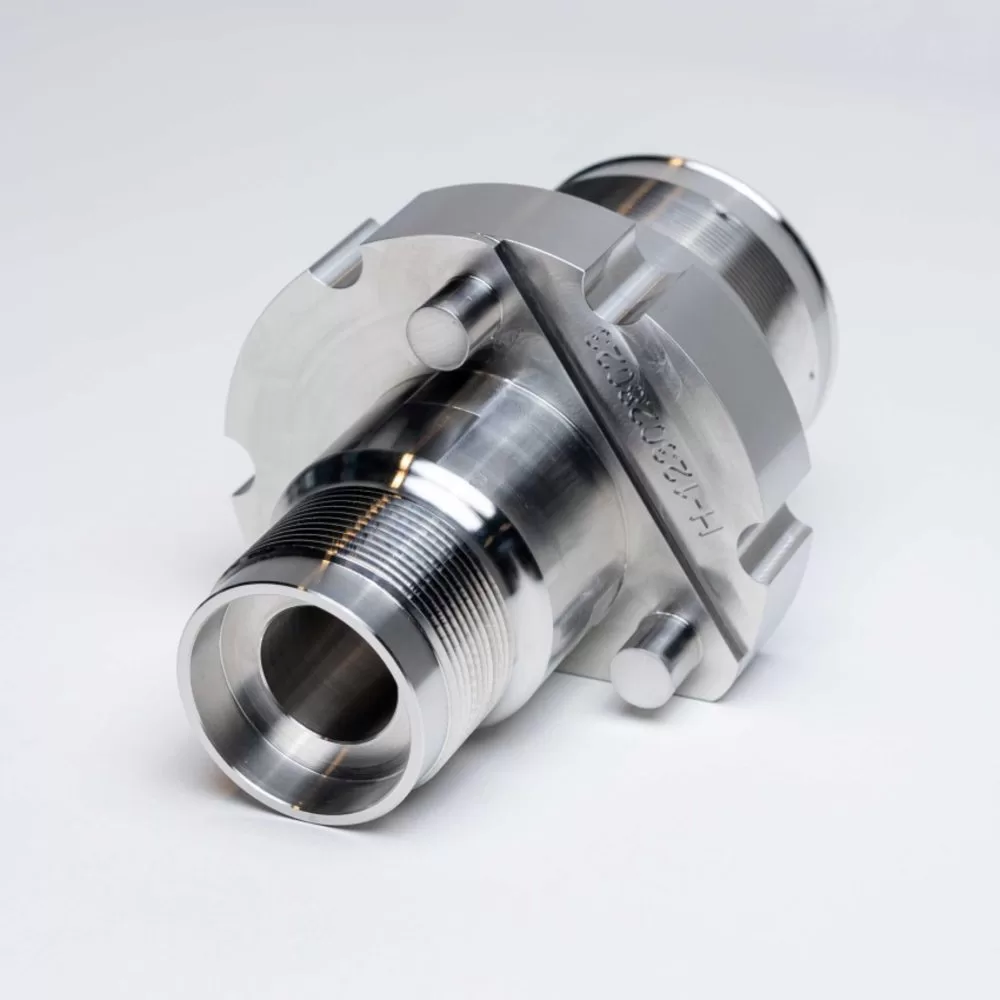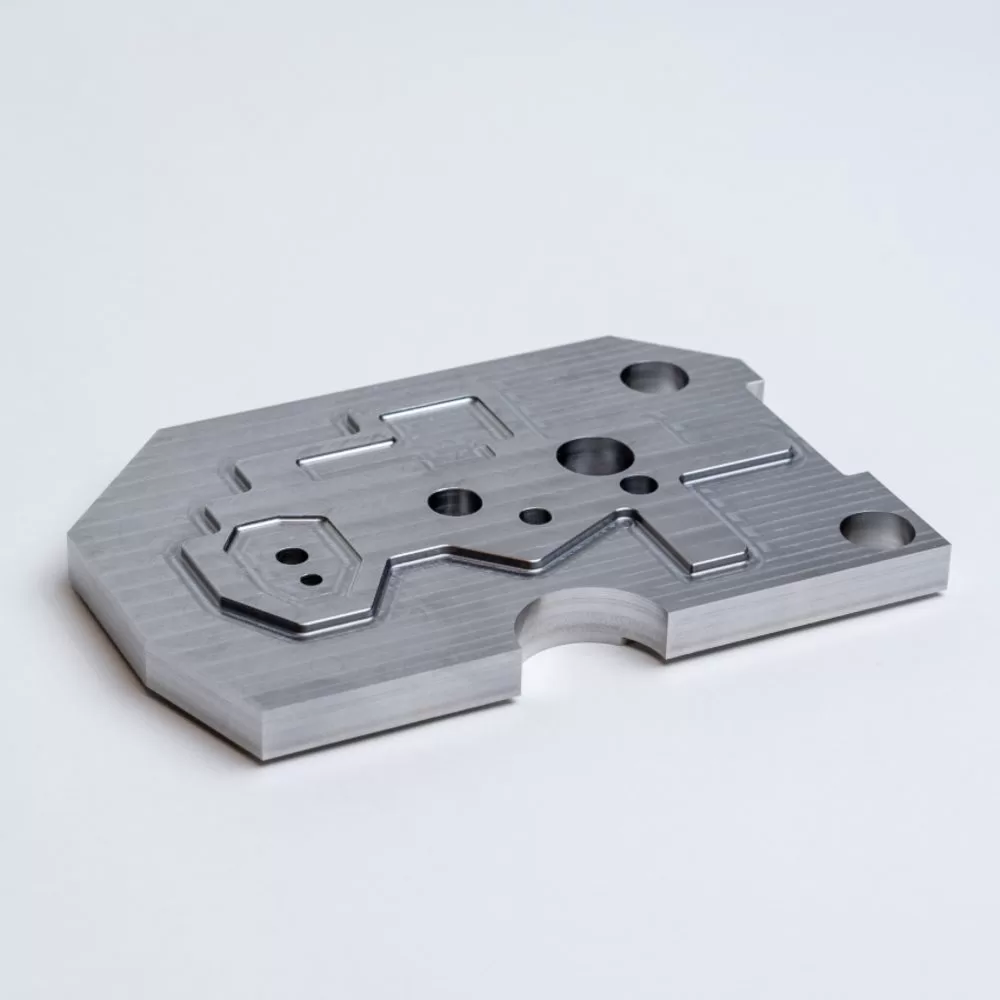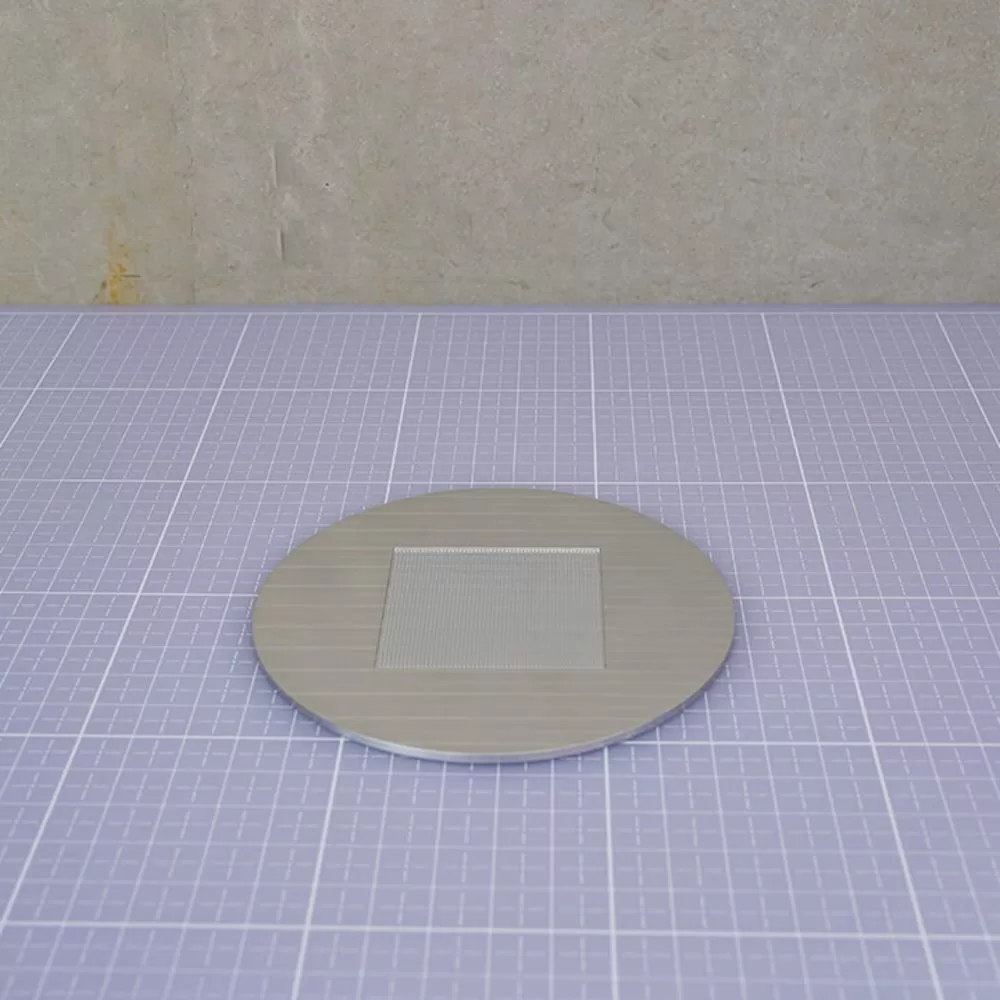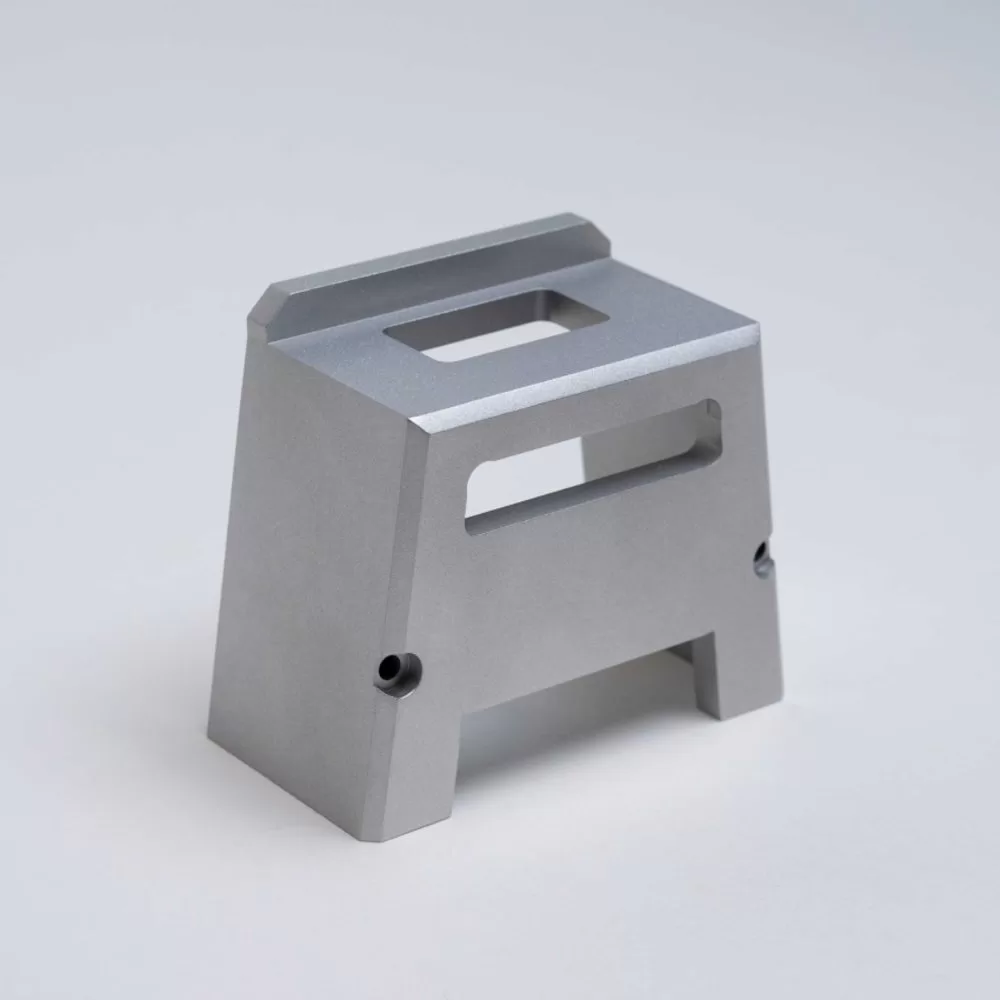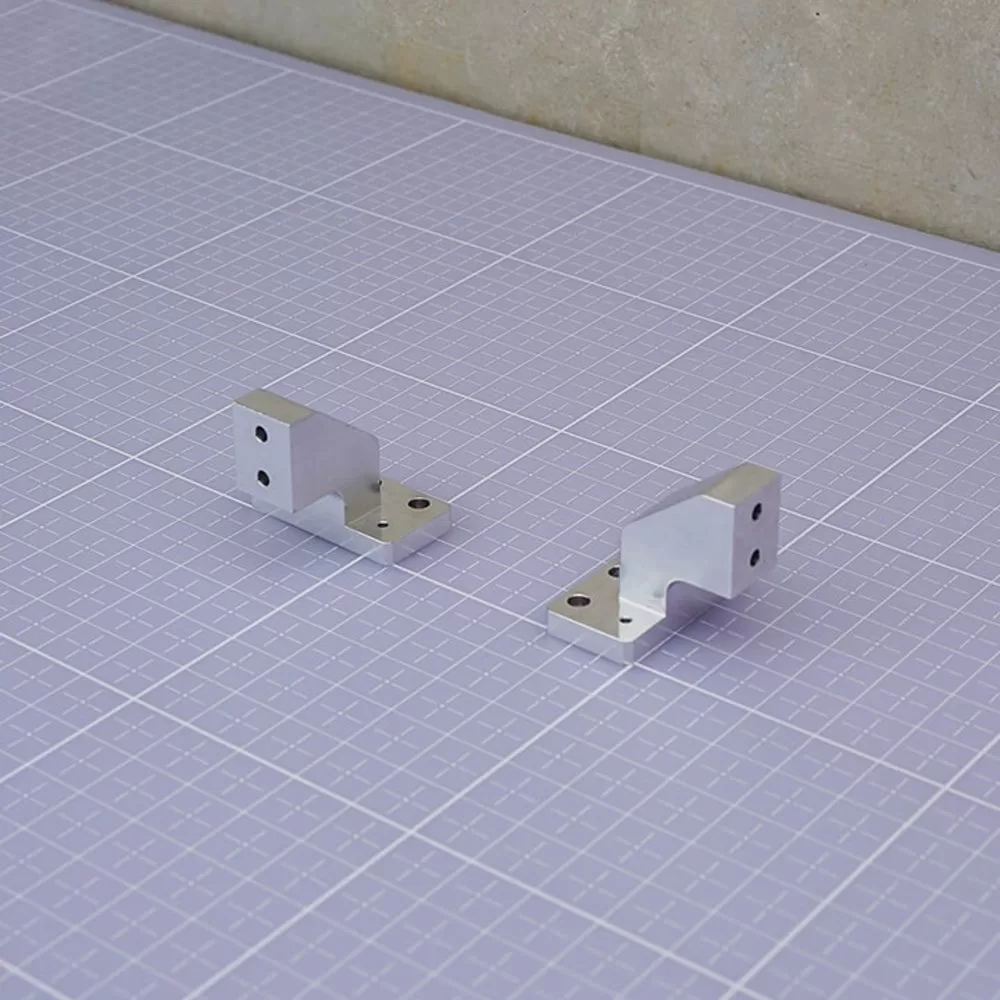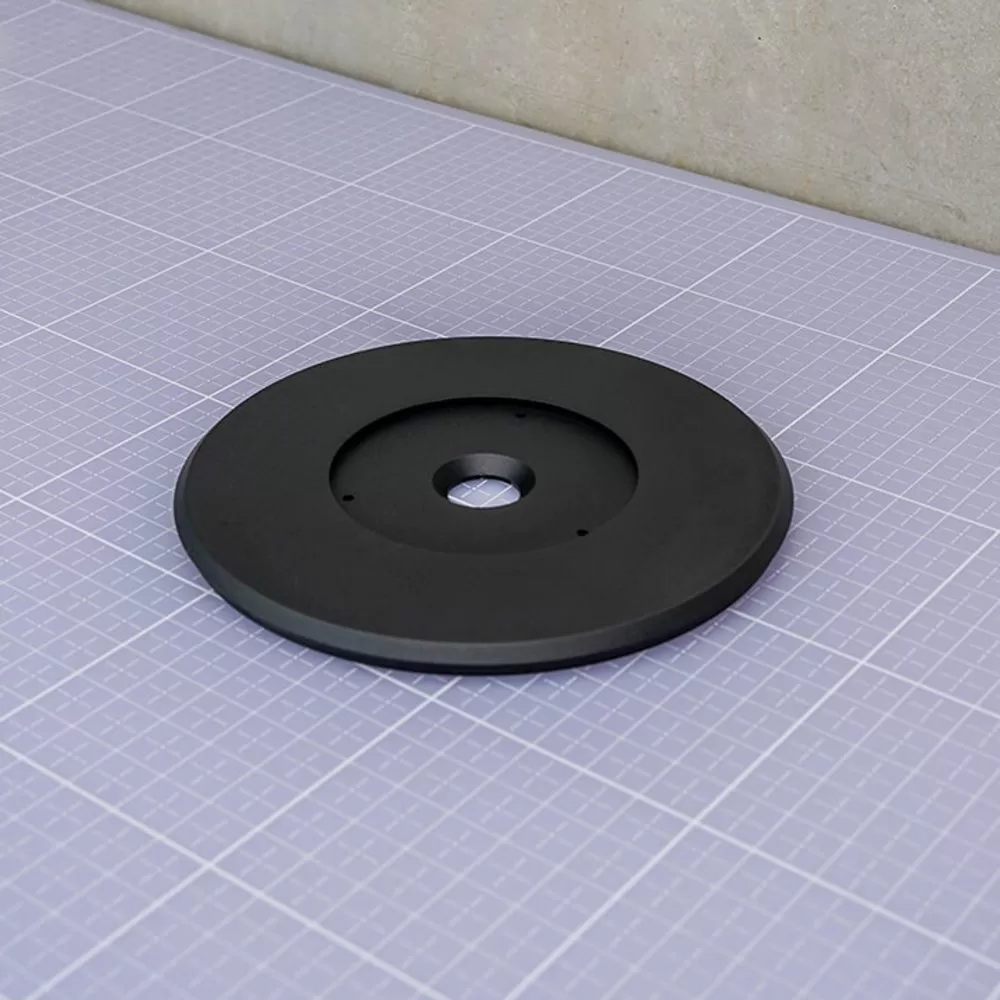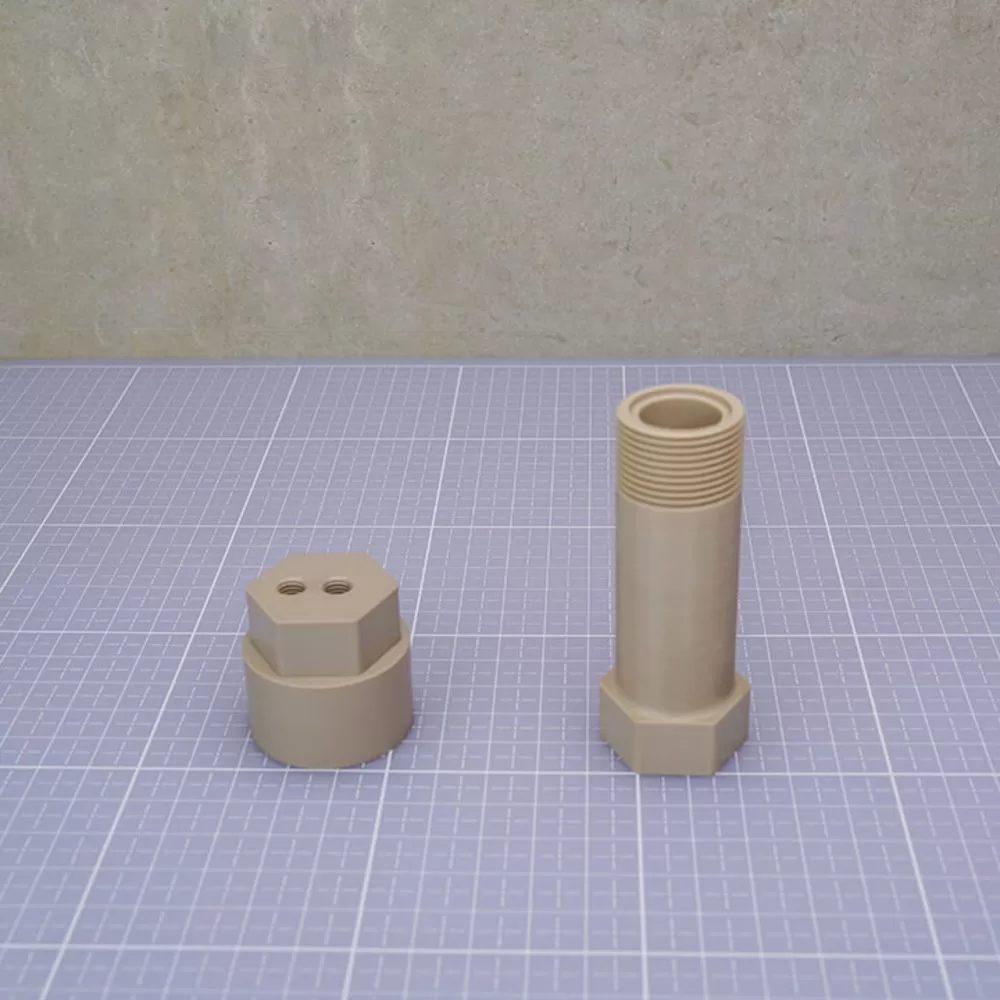 We can provide instant machining quotes for over 50 metals and plastics.
Aluminum Stainless st
Stainless steel
Mild steel
Brass
Copper
Alloy steel
Tool steel
Titanium
Inconel
Invar
Aluminum Stainless st
Aluminum
Aluminum alloys have good strength-to-weight ratio, high thermal and electrical conductivity, low density and natural corrosion resistance. Can be anodized.
---
Alloys
Aluminum 7075-T7351 | 3.4365 | 76528 | AlZn5.5MgCuAluminum 6061-T651 | 3.3211 | 65028 | AlMg1SiCuAluminum 7075-T651 | 3.4365 | 76528 | AlZn5.5MgCuAluminum 6082-T651 | 3.2315 | 64430 | AlSi1MgMnAluminum 6060 | 3.3206 | AlMgSi
---
Learn more
Stainless steel
Mild steel
Brass
Copper
Alloy steel
Tool steel
Titanium
Inconel
Invar
POM (Delrin/Acetal)
Nylon
PPSU
ABS
PEEK
PTFE (Teflon)
Polycarbonate
Polyethylene
PVC
PMMA (Acrylic)
PET
Polypropylene
G-10
FR4
PEI
POM (Delrin/Acetal)
POM (Delrin/Acetal)
POM is an engineering thermoplastic used in precision parts requiring high stiffness, low friction, and excellent dimensional stability.
Nylon
PPSU
ABS
PEEK
PTFE (Teflon)
Polycarbonate
Polyethylene
PVC
PMMA (Acrylic)
PET
Polypropylene
G-10
FR4
PEI
CNC Machined Surface Finishes

We can quote for a wide range of post-machining surface finishes.
Local manufacturing with 5 day lead times
Have your CNC parts manufactured locally. For customers in the US and EU, we offer a choice of local or global manufacturing options so you can get your parts faster. This means manufacturing can take place within your customs zones, so you benefit from fewer logistical hurdles and faster delivery times.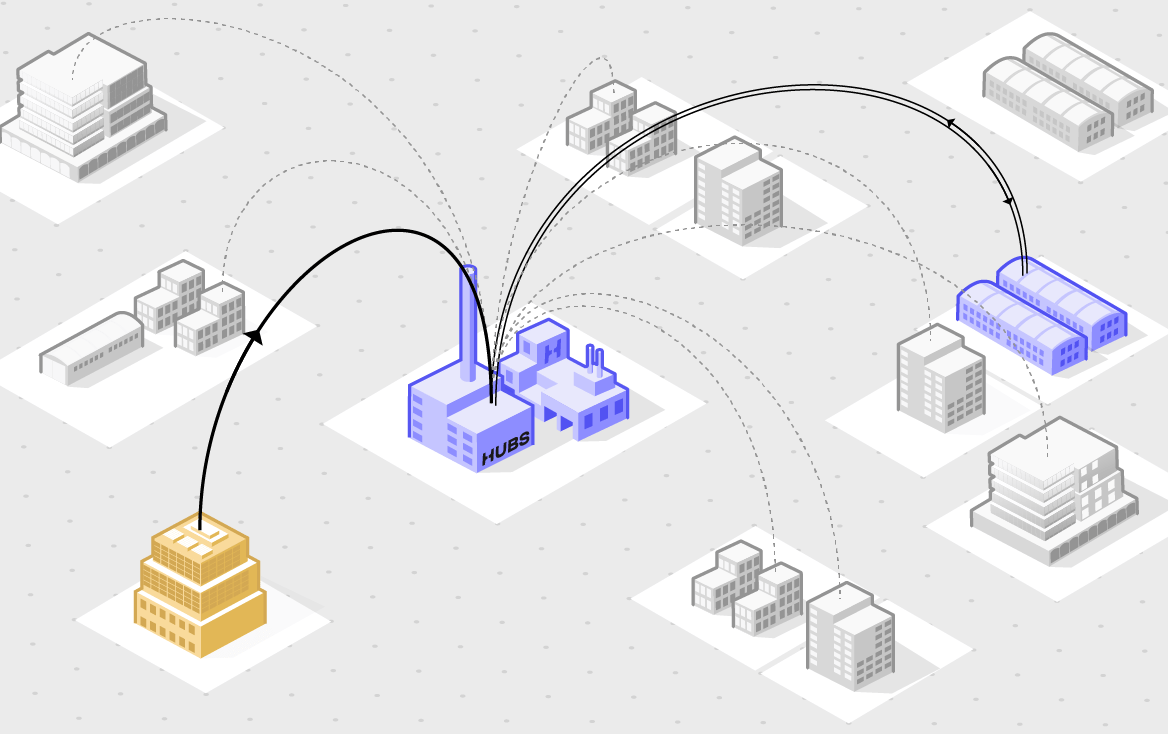 We've made millions of parts for all sorts of applications, but these are the areas in which we have particular expertise.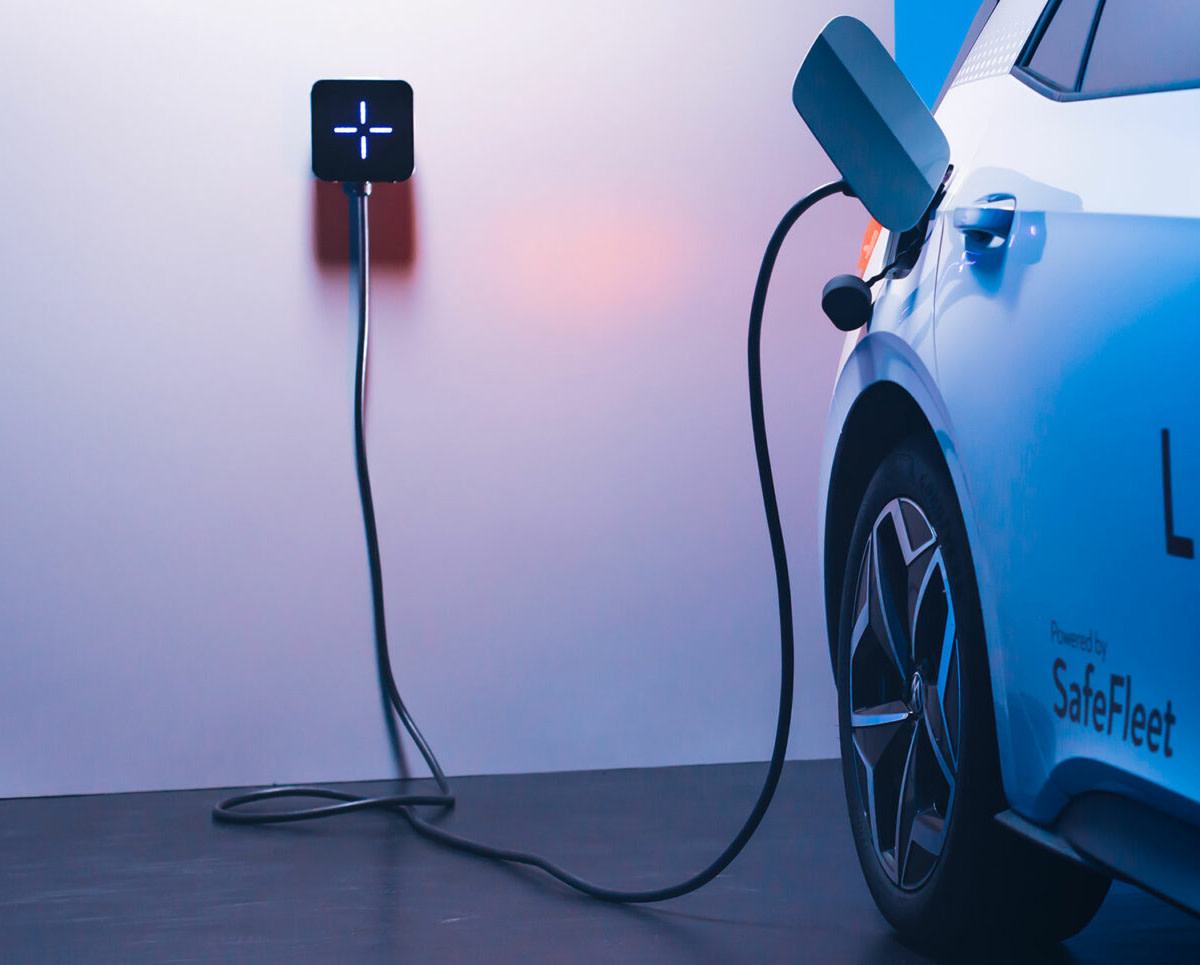 Fast-tracked development for electric vehicles and other automotive innovations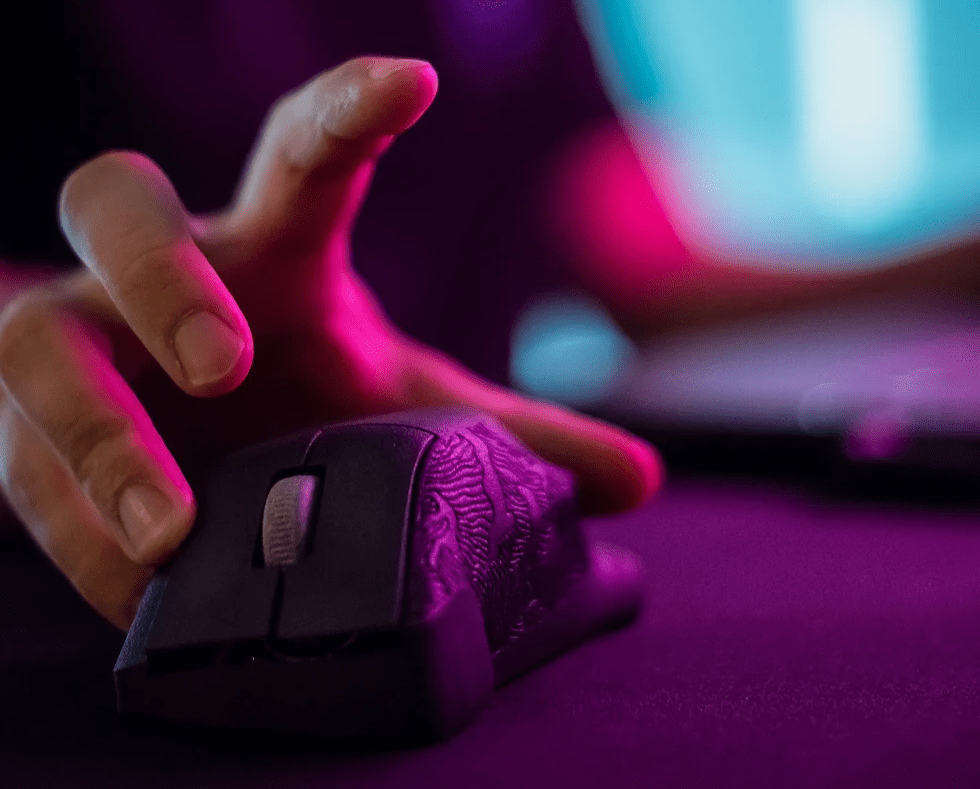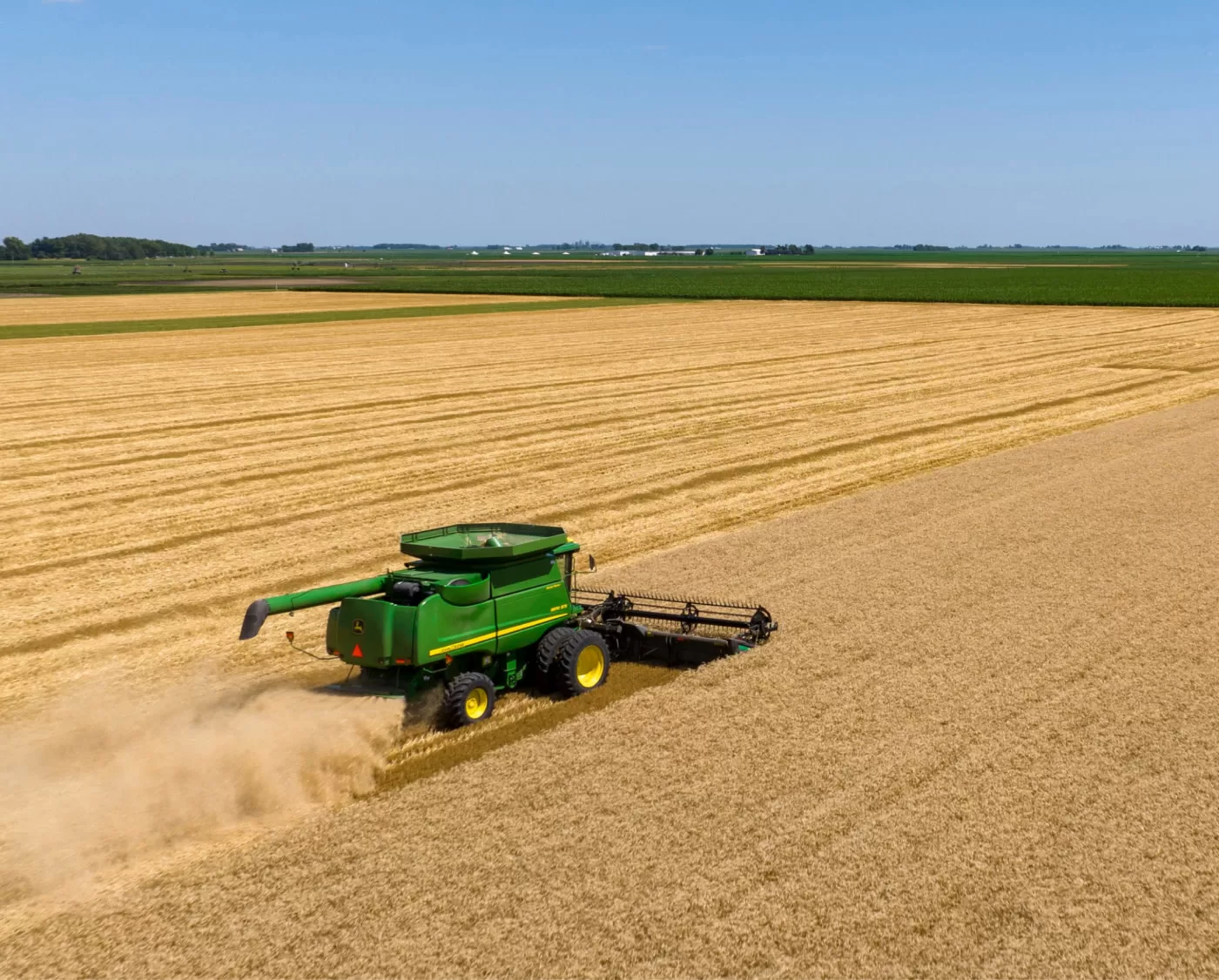 Industrial-grade manufacturing for mechanical components and prototypes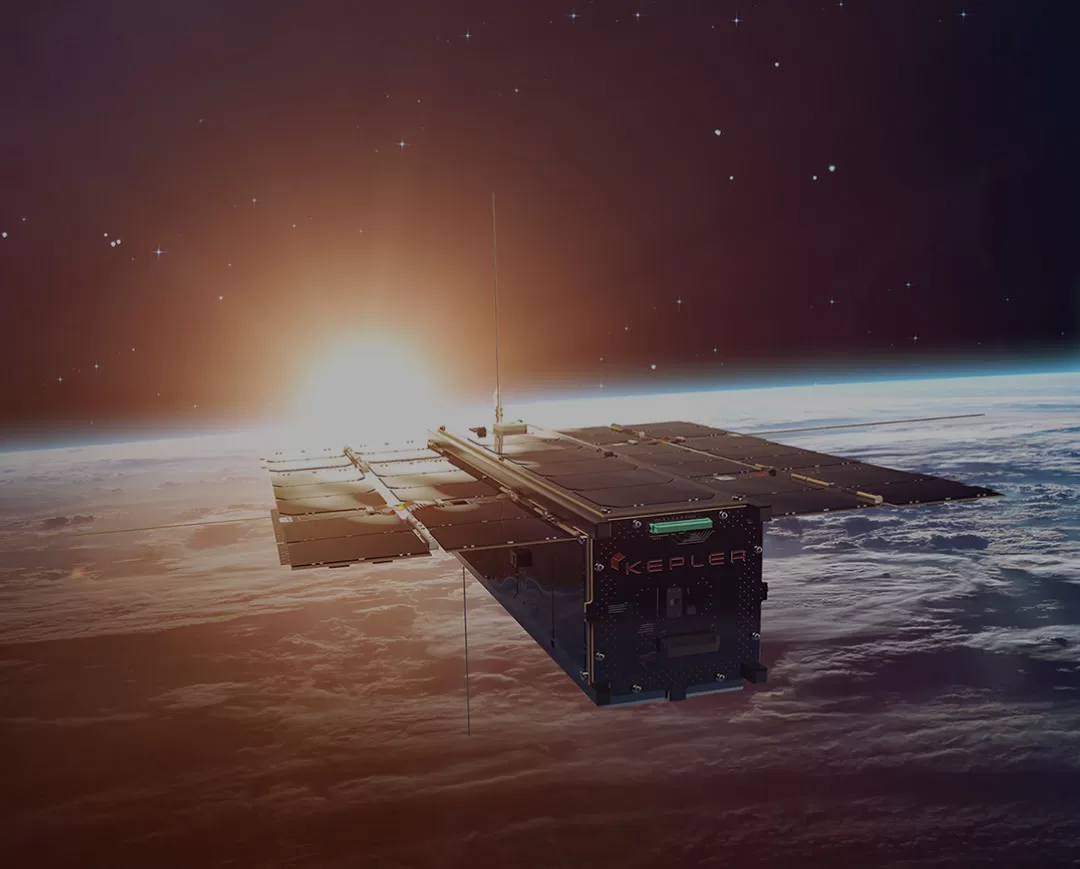 Aerodynamic parts for aircraft, drones, satellites and rockets with AS 9100 certification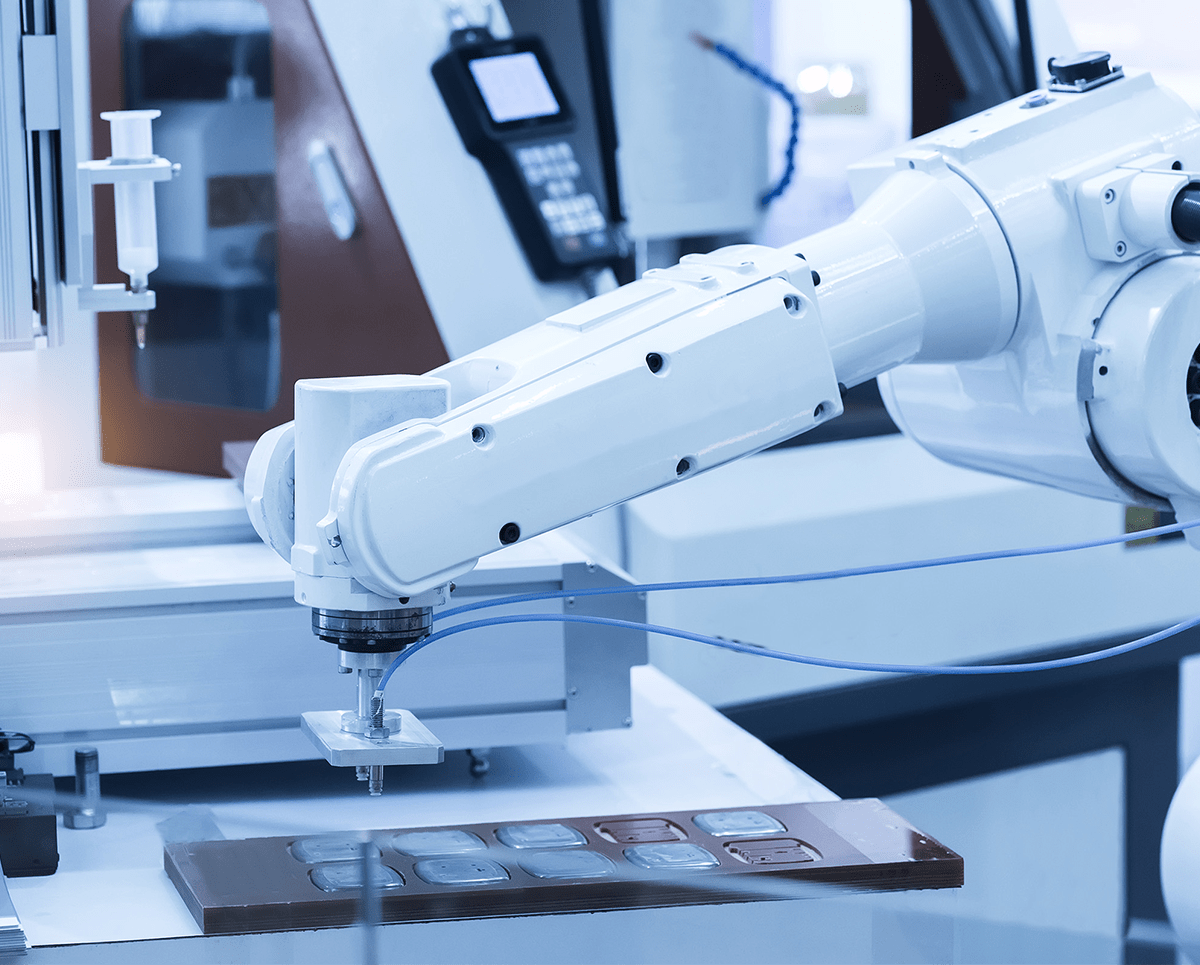 Produce complex robotic systems, end effectors and automated machinery for this innovative industry.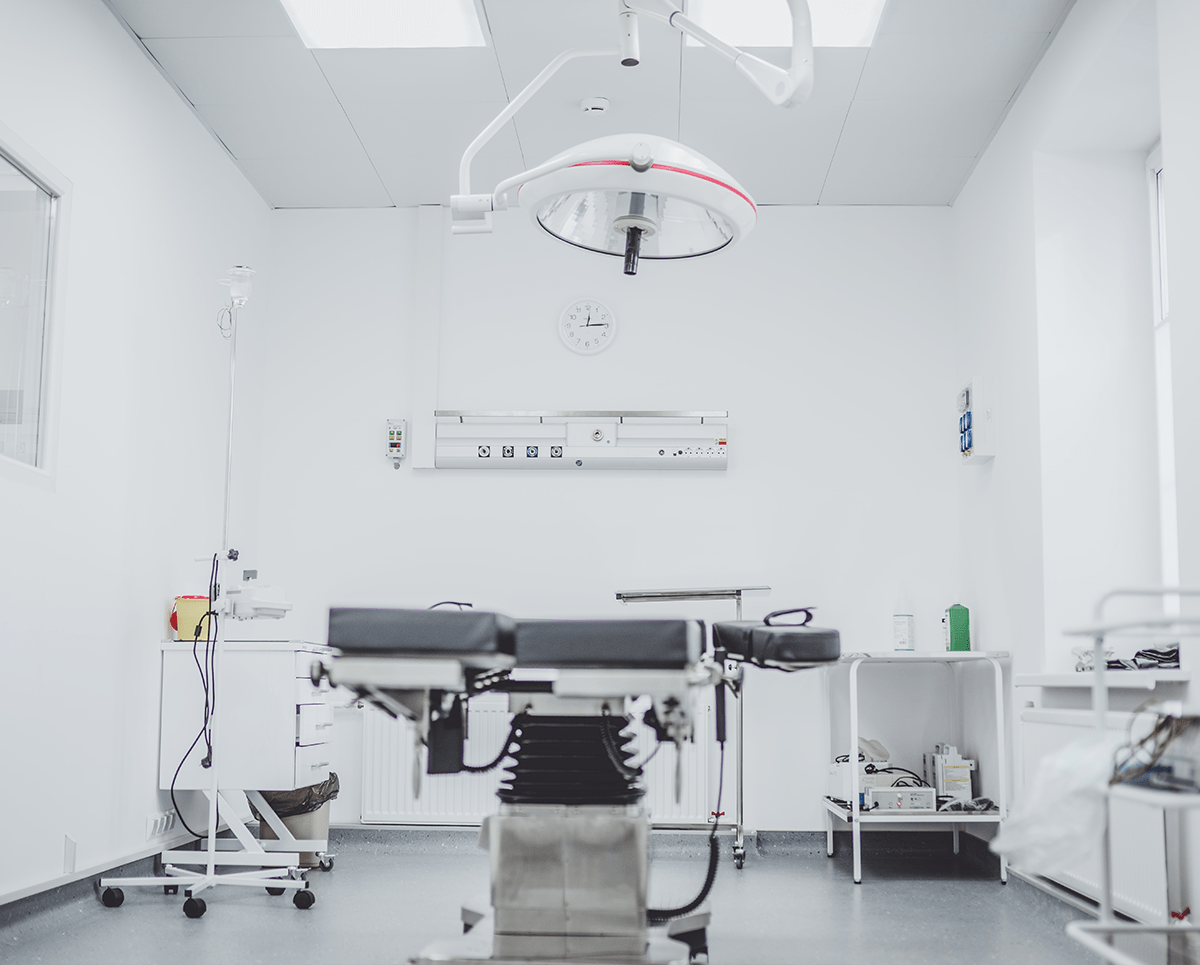 Consistent quality, every time

V1 guarantees the quality of every part that passes through our network. In addition to thorough vetting of the manufacturing partners we work with, every order is dimensionally and visually inspected to the V1 standard.
From CNC rapid prototyping to production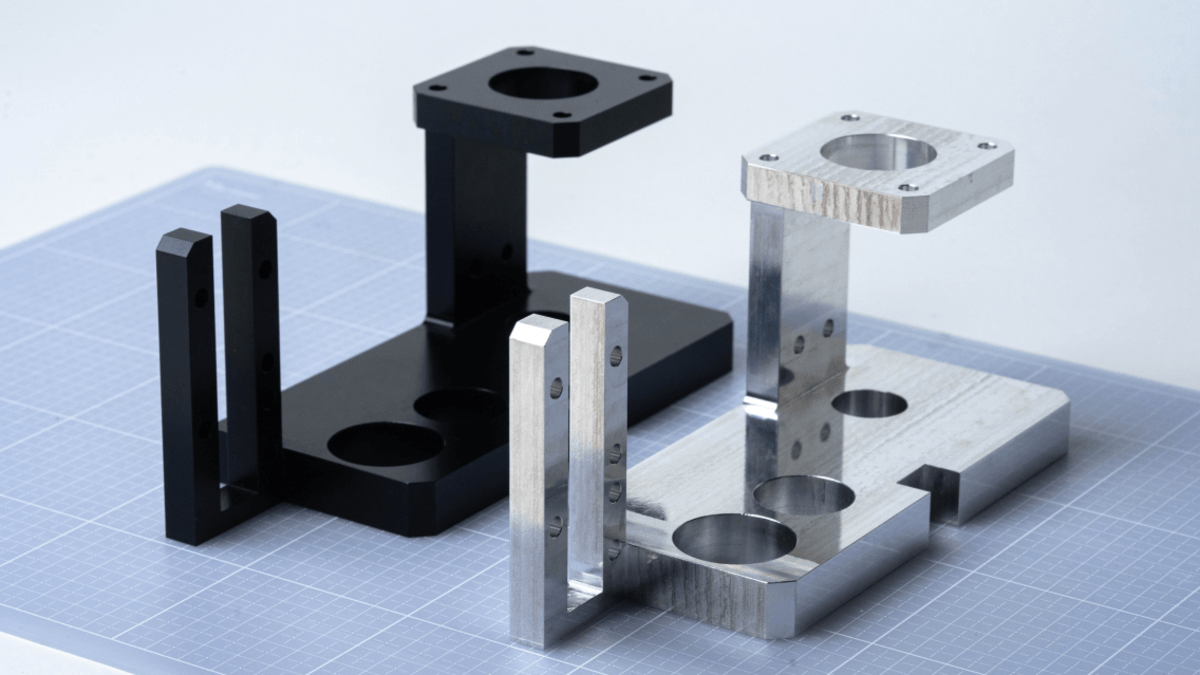 Our platform accelerates prototyping development cycles by reducing pre-production administration from weeks to minutes:
Instant quotes
Instant DFM feedback
Online quotation and order management
Live delivery tracking
Our intuitive platform automates the ordering process, but if you ever need us, we're here to help.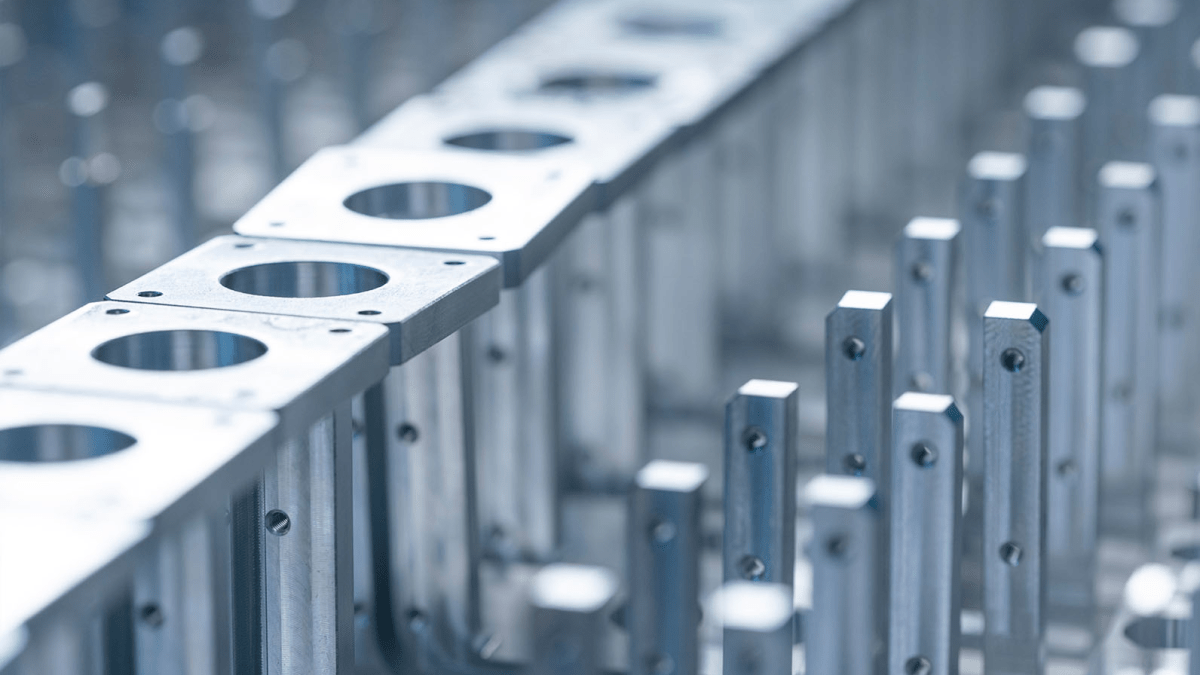 For production jobs, we have full service teams to ensure identical specifications on every job at the best unit price:
Dedicated project managers in your time zone
Application engineers for DFM cost optimisation
First Article Inspection (FAI)
Manufacturing is about relationships, so we have people on the ground wherever you are to make sure everything runs smoothly and on time, every time.
Our distributed network of CNC machine shops

We offer you the capacity and capability of dozens of local and global machine shops, with the ease of dealing with one. You get the experience and specialisation of all our partner shops, we handle all the communication, delivery, quality control and customs.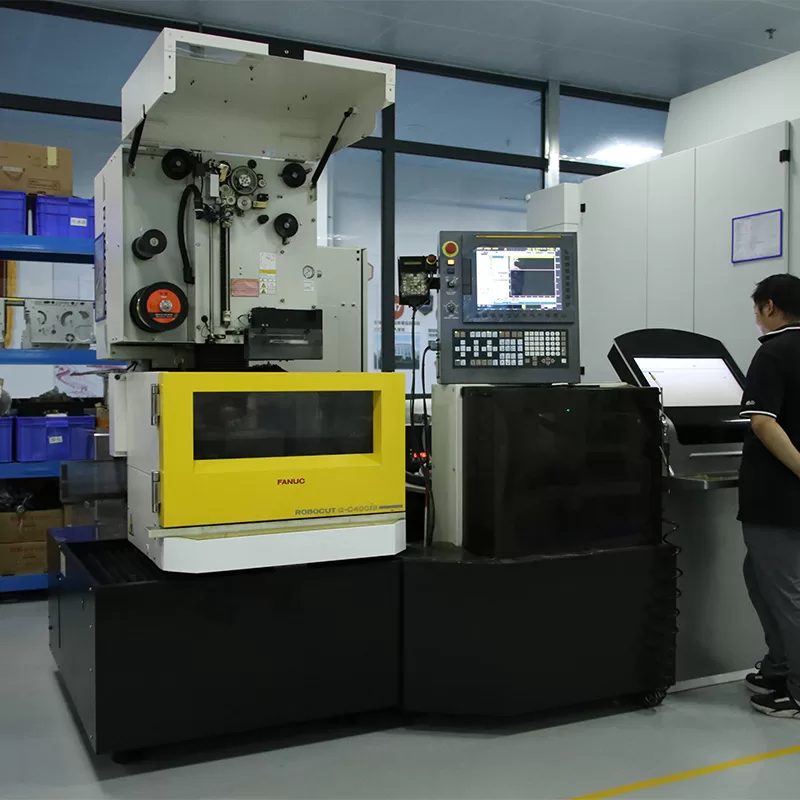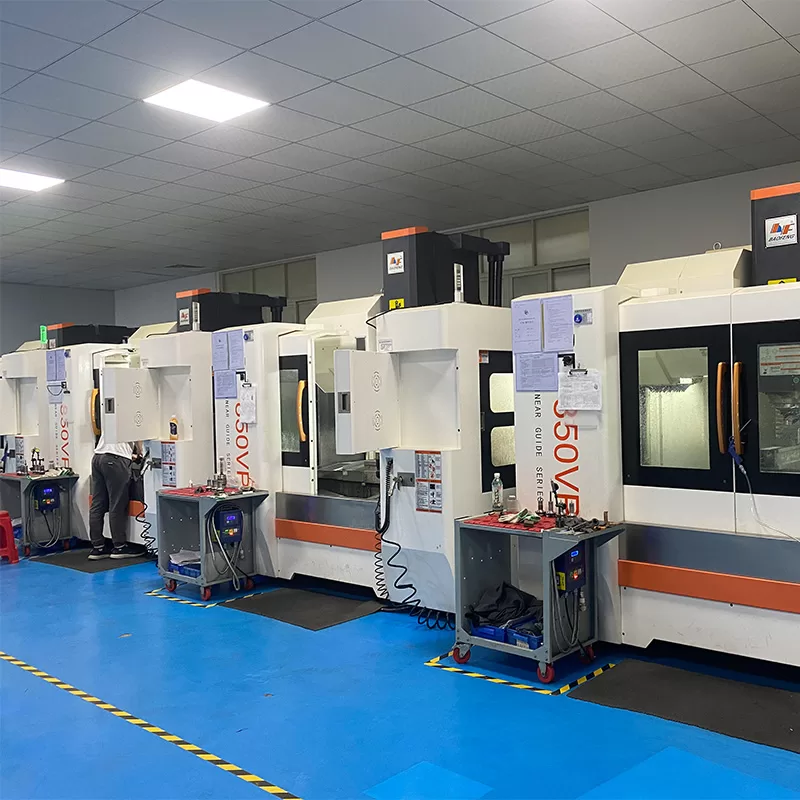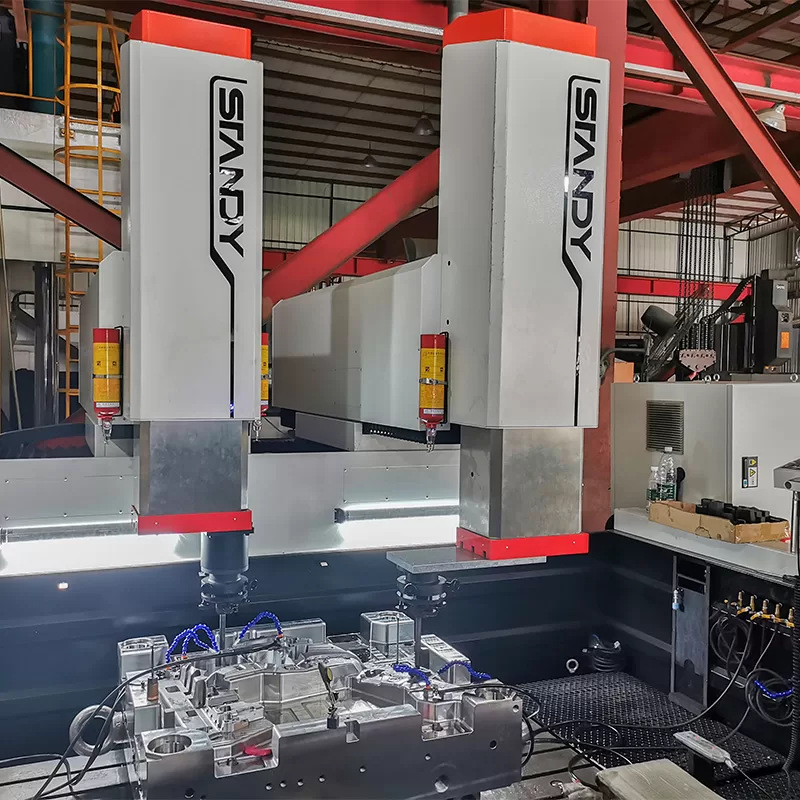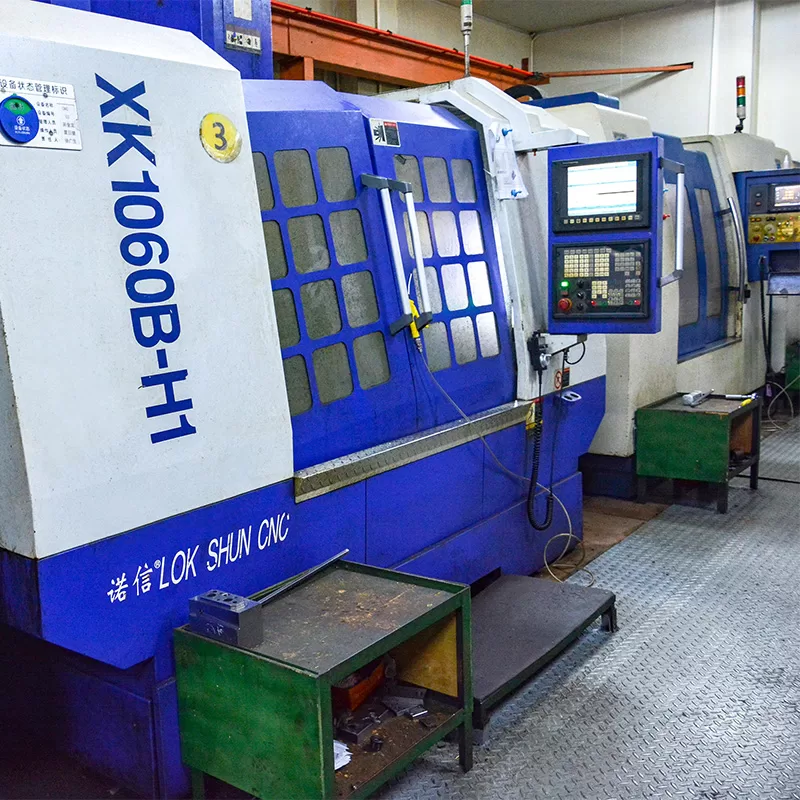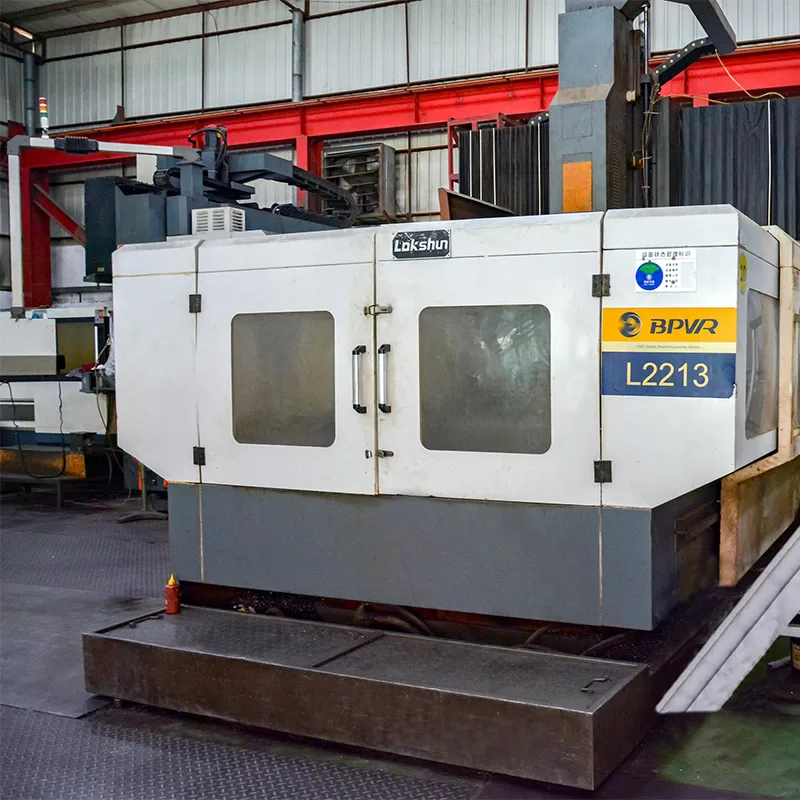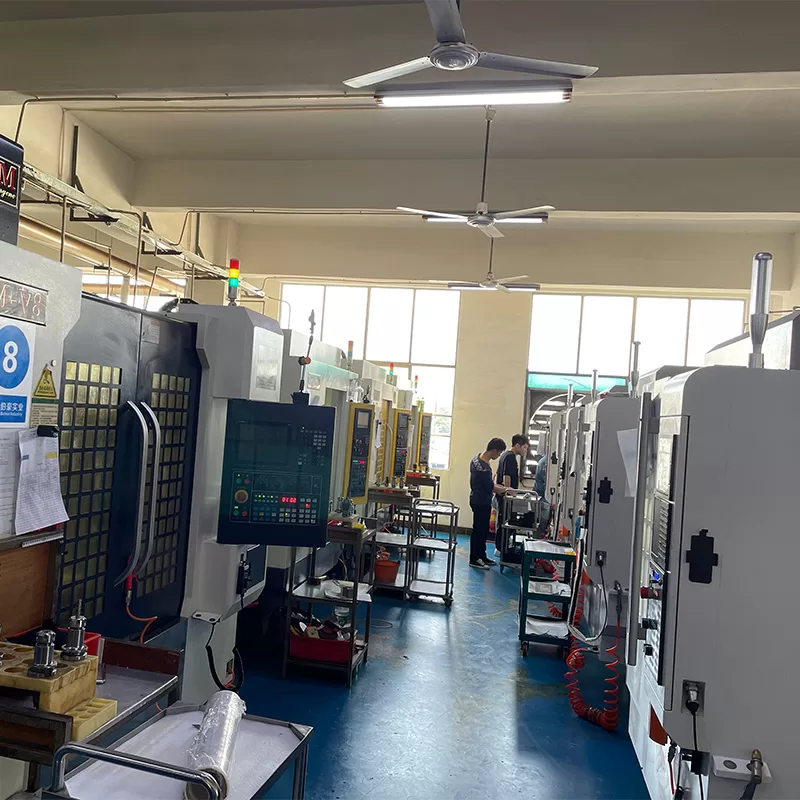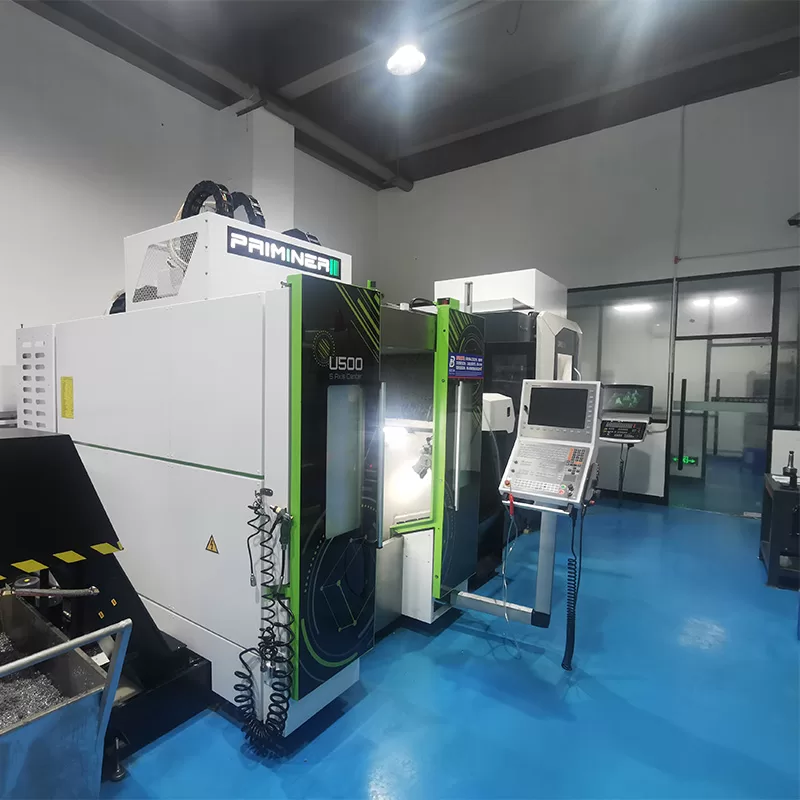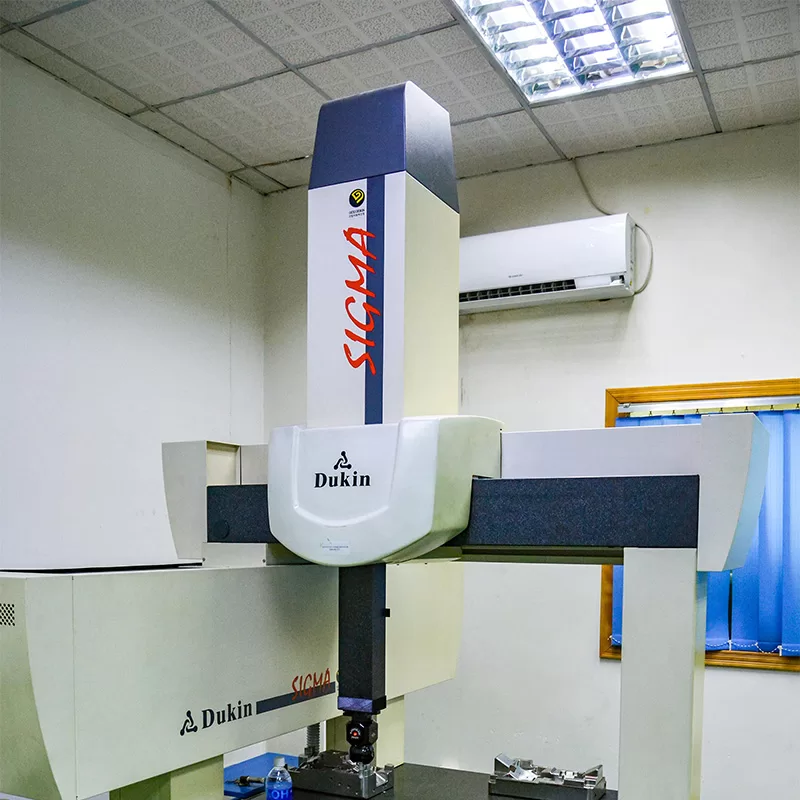 Get started with CNC machining
How do you start CNC Machined Parts with V1?
V1 combines its instant quoting tool with a global network of CNC machining centres to produce custom parts for applications ranging from rapid prototyping to volume production. You can use V1's digital manufacturing platform to source high quality, complex metal and plastic parts efficiently and reliably.
To start sourcing CNC machined parts with V1, simply upload a CAD file and technical drawing to our free quote generation tool. You'll either receive an instant CNC quote and be able to start production in just a few clicks, or be directed to one of our engineers for potential Design for Manufacturability (DFM) advice.
How does V1''s custom CNC machining service work?
CNC machining is the most common subtractive manufacturing technology available today and is an optimal method for producing custom metal and plastic parts for prototyping and production applications. Using computer-aided design (CAD) modelling software and G-code, CNC milling and CNC turning machines remove material from a solid workpiece with precision and speed.
CNC machines produce robust parts with tight tolerances and a range of impressive material properties (mechanical and chemical). Our bespoke CNC machining service is ideal for one-offs and low to medium volume production thanks to automation and high repeatability.
Hundreds of CNC machine shops in one network
v1's global network of CNC machine shops consists of experienced manufacturing partners operating 2, 3 and 5 axis machines. Our machinists work with a wide range of materials including aluminium, stainless steel, mild, alloy and tool steels and production grade polymers. We also offer many different surface finishing options such as anodising, electroless nickel plating, powder coating and custom part marking with laser engraving and screen printing. For certain types of parts, you can also request rapid machining to have your parts manufactured in as little as five days.
Frequently Asked Questions
About CNC Machining
Should I select local or global manufacturing?

Customers in the US and EU can choose local or global manufacturing for CNC machined parts. Local orders are manufactured within your customs zones and offer shorter lead times (from 5 days) and faster delivery as there's no need for shipments to clear customs. Global orders generally result in longer lead times at a lower price. The best option will depend on the timing and requirements of your project.

Where can I find out more about CNC machining?

V1 was founded by mechanical engineers and we have many more engineers and technicians on our team. Together we've written a lot of content on CNC machining over the years. You can find a selection of resources below, or you can go to our Knowledge V1 and filter on CNC Machining to read case studies, in-depth design guidelines and explanations of different surface finishes.

We've also written a complete engineering guide to CNC machining. Here you can learn how the many different types of mill and lathe work and the different materials available, so you can easily compare their advantages and limitations. You'll also learn the basic design rules for machining and the most common applications for each material and finish, so you can make the right choice every time.

How do you select the right manufacturer for my parts?

We use algorithms to identify the best manufacturer in our network for your specific order, based on their proximity to you, their experience with similar parts and their current available capacity. This allows us to balance our customers' requirements for speed, cost and quality better than ever before.

How can I reduce the cost of my machined parts?

The main costs associated with CNC machining can be grouped into machining time, start-up costs, material costs and feature costs. To reduce costs, you need to understand the impact of these factors on costs.

The best way to reduce machining time is to design features that can be machined quickly, for example by choosing the correct radii for inside corners, reducing cavity depth, increasing wall thickness, limiting thread length and designing holes with standard sizes.

Material costs can be reduced by considering the size of the blank required and the cost and machinability of the bulk material (softer alloys are faster to machine).

Set-up costs can be reduced by reducing the number of part rotations or repositioning required to complete the part, for example by separating geometries into multiple parts that can be assembled later.

Feature costs can be reduced by using tolerances only where absolutely necessary, removing all text and lettering and avoiding multiple surface finishes.

These tips can be found in more detail in our full guide to reducing the cost of CNC machined parts.

How much does your CNC machining service cost?

We use machine learning algorithms to calculate the exact cost of any machinable part directly from a CAD file, based on millions of CNC machining jobs we've completed. No more waiting for engineers to email you back, we can give you an accurate quote instantly (well, in about 5 seconds).

This means you always know the price in advance. Simply upload a CAD file to generate a quote: get an instant CNC machining quote. Our quotes are completely free, you just need to create an account so we can protect your IP.

It's so easy to use that we encourage mechanical engineers to use it all the time as they optimise their designs for cost. Whenever you've made a new design iteration, simply load both the old and the new design into our quoting tool and see if the price is different.

This technology also means that our manufacturing partners don't have to do their own machining quotes, which means less overhead for them. This makes the whole process less expensive, which translates into lower prices for our customers.

What cosmetic standards do you guarantee?

Deburring and edge breaking are standard procedures for all CNC machined parts. If there are any critical edges that need to be left sharp, these must be clearly identified in the technical drawings. Surfaces will be free from defects such as scratches, dents, stains, blemishes, hanging marks, minor defects. Surfaces indicated as critical (primary (a) side, as indicated on the technical drawing) will be free of mill steps and other marks. For the secondary (b) side, minor hanging marks and up to 2 minor defects are acceptable. A number of post-processing and finishing methods can be used to improve the surface roughness, visual properties and wear resistance of machined parts.

What are the minimum and maximum dimensions that you can machine?

At V1 we offer CNC milling (3 axis, 3+2 axis and 5 axis) and turning. Milled parts can be machined up to 2000 x 1500 x 200 mm (78.7 x 59.0 x 7.8 inches) for 3/3+2 axis CNC milling. For 5-axis milling, the maximum part size is 650 x 650 x 300 mm (25.5 x 25.5 x 11.8 inches). The maximum diameter for CNC turning is 431 mm (17 inches), length 990 mm (39 inches). Recommended minimum part dimensions are approximately 0.39 x 0.39 x 0.39 inches (10 x 10 x 10mm) and the minimum feature dimension is 0.5mm.

We are limited to a maximum part size of 1000mm (39 inches) on our platform. If you need larger dimensions, you can make the request through your account manager.

What tolerances do you guarantee?

We guarantee that our manufacturing partners meet ISO 2768 standards for all CNC machined parts. Parts machined in metal will follow ISO 2768-m (medium) or ISO 2768-f (fine). Plastic machined parts will be to 2768-m (medium). Geometric tolerances to ± 0004 in (0.010 mm) are possible but must be clearly stated on the technical drawings. We can achieve tighter tolerances on shafts up to H7 fits with manual quotation and occasionally tighter.
Our other manufacturing capabilities
Put your CNC parts into production today