Our Powder Coating Services provide a reliable and high-quality solution for enhancing the durability, appearance, and protection of your metal parts. Through our advanced powder coating process, we apply a dry powder onto the surface of your components, which is then cured to form a tough and long-lasting coating.
| Surface preparation | Colors* | Glossiness | Cosmetic availability | Thickness | Visual appearance |
| --- | --- | --- | --- | --- | --- |
| As machined (Ra 3.2μm / Ra 126μin) | White, Black, RAL and Pantone | Glossy (Above 70 GU) | No | 50μm to 150μm | Parts are powder coated directly after machining. |
| As machined (Ra 3.2μm / Ra 126μin) | White, Black, RAL and Pantone | Matte (Below 30 GU) | No | 50μm to 150μm | Parts are powder coated directly after machining. |
Why Choose Our Powder Coating Services?
Durability and Protection: Powder coating offers excellent durability and protection against corrosion, impact, abrasion, and chemical exposure. The cured powder forms a resilient and protective barrier that extends the lifespan of your parts, even in demanding environments.
Versatile Applications: Our powder coating services cater to a wide range of industries and applications. Whether you need coating solutions for automotive, architectural, appliances, furniture, or other metal components, we can tailor our services to meet your specific requirements.
Aesthetically Pleasing Finishes: Powder coating provides a wide variety of colors, textures, and finishes, allowing you to achieve the desired aesthetic appearance for your parts. From glossy to matte, smooth to textured, we offer a range of options to suit your design preferences.
Environmentally Friendly: Powder coating is an environmentally friendly coating option. The powder is free from volatile organic compounds (VOCs), and any excess powder can be collected and reused, minimizing waste and reducing environmental impact.
Superior Coverage and Uniformity: Powder coating provides excellent coverage and uniformity, even on complex shapes and hard-to-reach areas. The electrostatic application process ensures that the powder adheres evenly to the surface, resulting in a smooth and consistent coating.
Efficient and Cost-Effective: Powder coating offers efficient and cost-effective solutions. The powder is applied in a single step, eliminating the need for multiple coats or drying time. The fast curing process reduces production time, allowing for increased productivity and cost savings.
Resistance to Fading and UV Exposure: Powder coating exhibits exceptional resistance to fading, chipping, and UV exposure. This makes it a suitable choice for outdoor applications or components exposed to sunlight.
Customization Options: We offer customization options for thickness, color, texture, and special effects to meet your specific coating needs. Our experienced team can work closely with you to achieve the desired coating results.
Color options for powder coating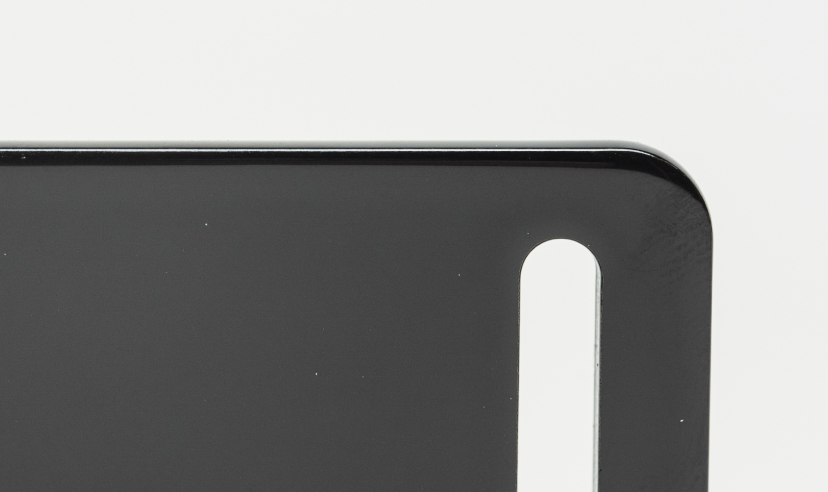 Gloss options for powder coating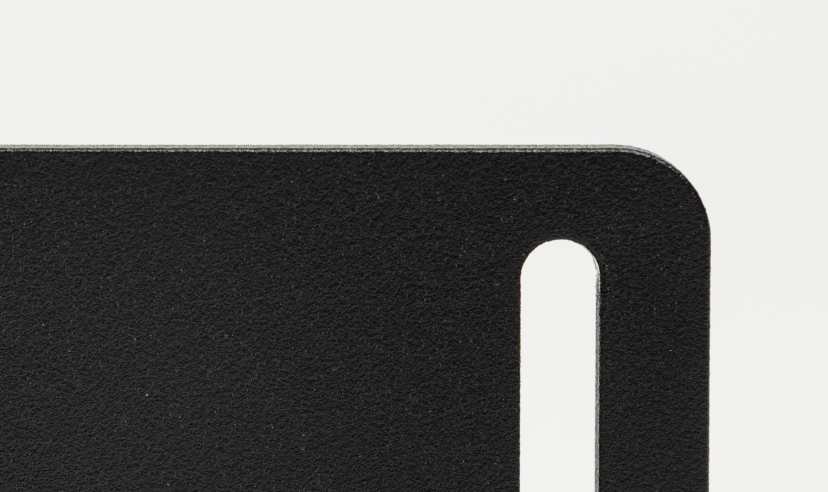 Example of a powder coated part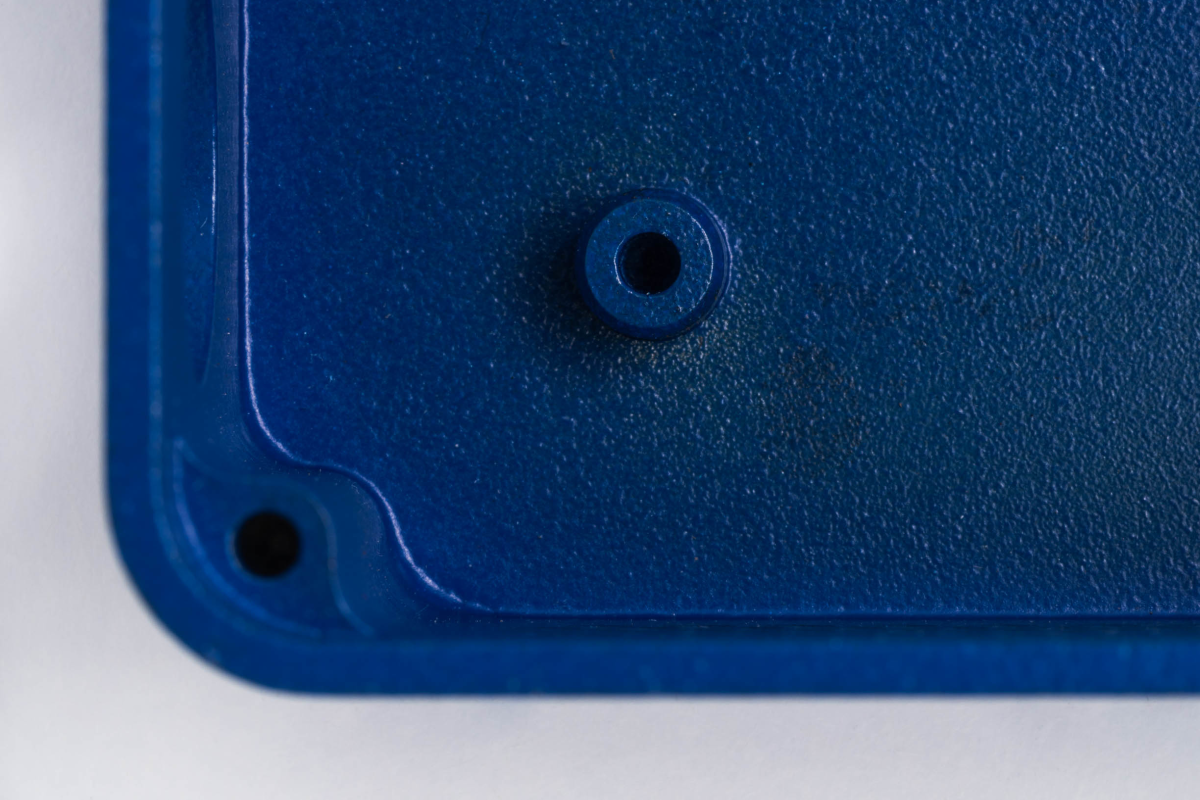 Design considerations for powder coating
Hanging and jigging marks
are a common occurrence in powder coating where parts are suspended using a "jig" or "rack". It is likely that powder coating would not be possible in some areas, and this could lead to visible marks on the part. Please provide a technical drawing indicating any areas where "jig" marks are not acceptable.
Masking should also be considered
Please ensure that you specify in your CAD file if you require certain sections of the component to be masked or plugged. During the powder coating process, all critical-to-function surfaces such as threaded and reamed holes are plugged or masked by default.
Tolerances
are achieved before finishing the coating. We suggest that you seek clarification regarding masking procedures if necessary.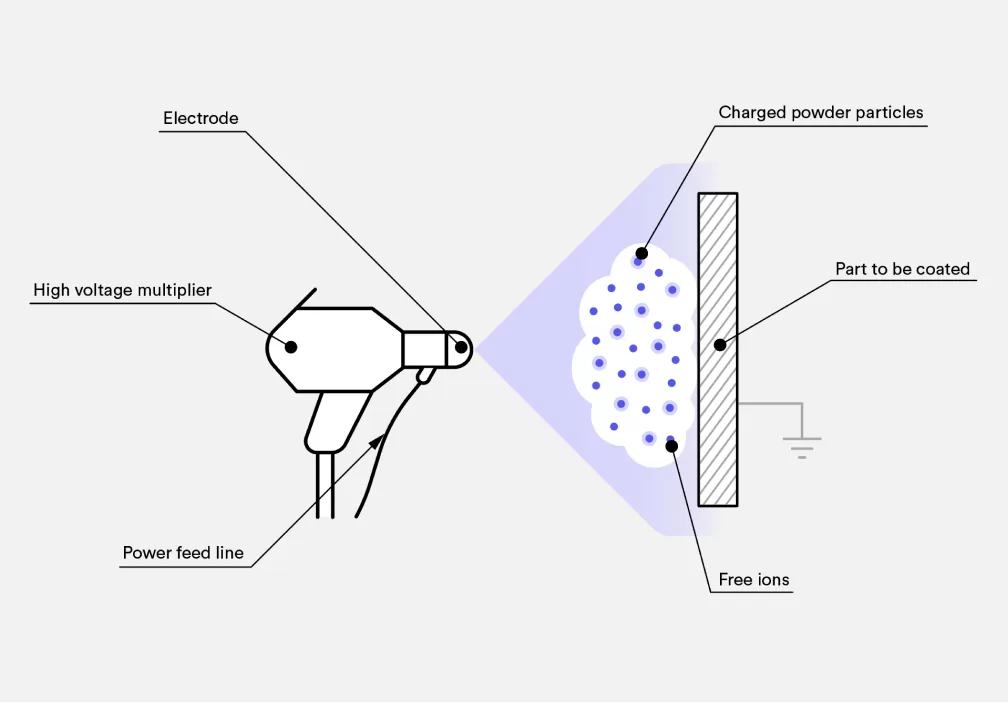 The V1 powder coating process
Powder coating is a strong, wear-resistant surface finish that is compatible with all metal materials.
Here's how to apply powder coating:
Clean parts to remove inorganic contaminants
To enhance performance and quality, pretreat parts with a conversion coating
Rinse and dry parts in an oven
Mask critical areas to prevent tolerance issues
Coat parts with an electrostatic spray gun
Dry parts in an oven to cure the coating
Read more about powder coating
Experience the Benefits of Powder Coating
Enhance the durability, appearance, and protection of your metal parts with our professional powder coating services. Contact us today to discuss your project requirements and discover how our coating solutions can elevate the performance and aesthetics of your components.
When is powder coating appropriate?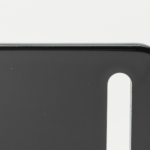 Powder coating is an economical, robust, and resilient coating for your components that enhances their longevity and resilience to challenging environments, particularly in marine settings.
What are the optimal uses of powder coating?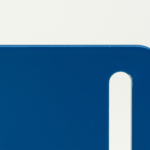 Powder coating provides metal components with robust resistance against outdoor elements such as corrosion, heat, and cold damage. Powder coating can be commonly observed on farming equipment, industrial machinery, and high-usage automotive components.
How long-lasting and resilient is powder coating?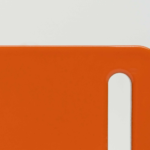 Generally, powder coating endures wear and tear for up to 20 years. Its durability, however, is susceptible to consistent exposure to UV light and outdoor environments, as well as general overuse, which can hasten its breakdown.
How does the application of powder coating impact the cost of my component?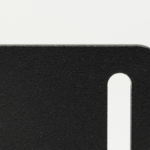 When using a standard metal like Aluminum 6061, the incorporation of powder coating results in an increase of around 15% to the production cost. However, this may alter depending on the intricacy of the job.
What are possible substitutes for powder coating?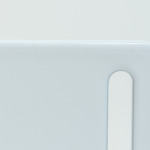 If you wish to replace powder coating with another surface finishing method, we advise selecting wet painting.