If you plan to 3D print a model, you need not initiate the design process from scratch. Several websites provide a range of 3D models at varying prices, including free of charge. We have evaluated ten top-rated 3D model databases based on their cost, quality, variety and ability to print.
1、Cults 3D
Cults provides its users with an array of 3D models, ranging from maker-inspired files to professionally designed models. Cults ensures that each 3D design is printable and organises them into various categories like fashion, art, jewellery, home, architecture and gadgets. The combination of a user-friendly interface, a well-organised database, and a focus on intelligent, practicable, and aesthetically pleasing designs makes navigating their website a pleasurable experience. While some models are free, others are available at reasonable prices.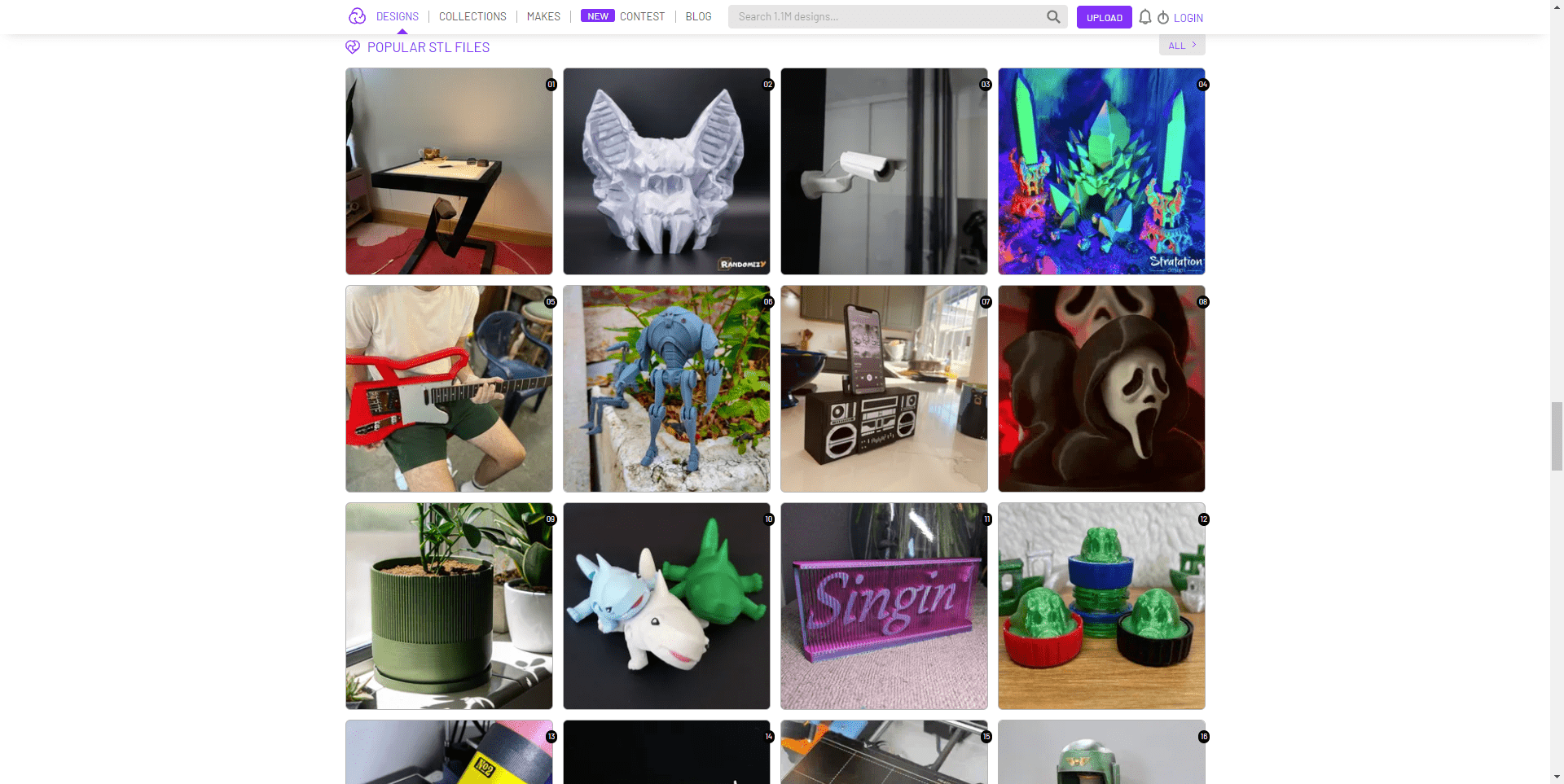 2、Pinshape
Pinshape provides users with access to an extensive collection of free and paid STL files from over 70,000 makers and designers. Navigating the website to discover exceptional models that are suitable for 3D printing is effortless, thanks to the exemplary visual representation and logical arrangement of content.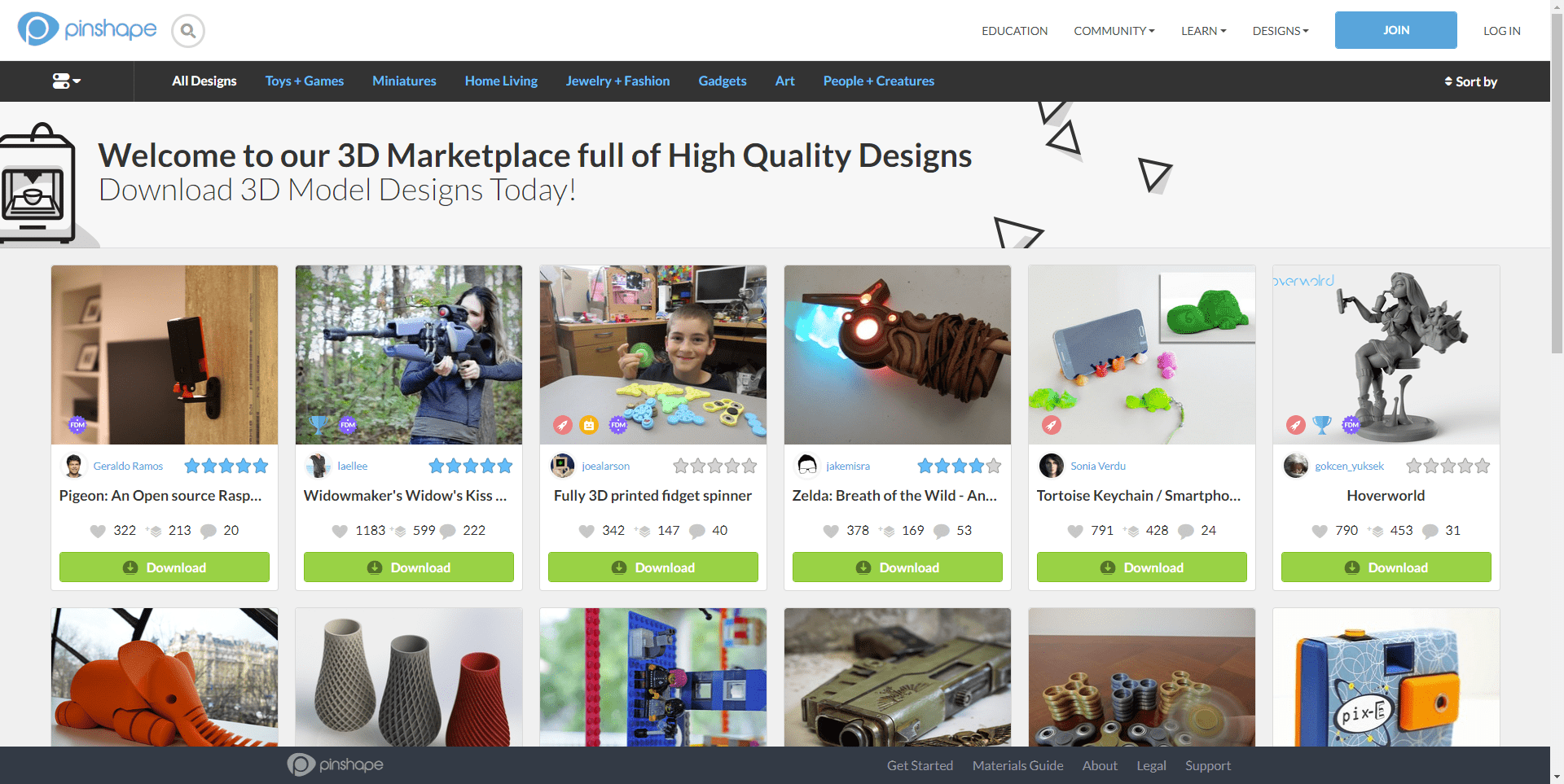 3、Thingiverse
Thingiverse is probably one of the largest and most popular databases. It has a very active maker community behind it and offers free STL files only. You don't even have to open an account to download a 3D model from their site.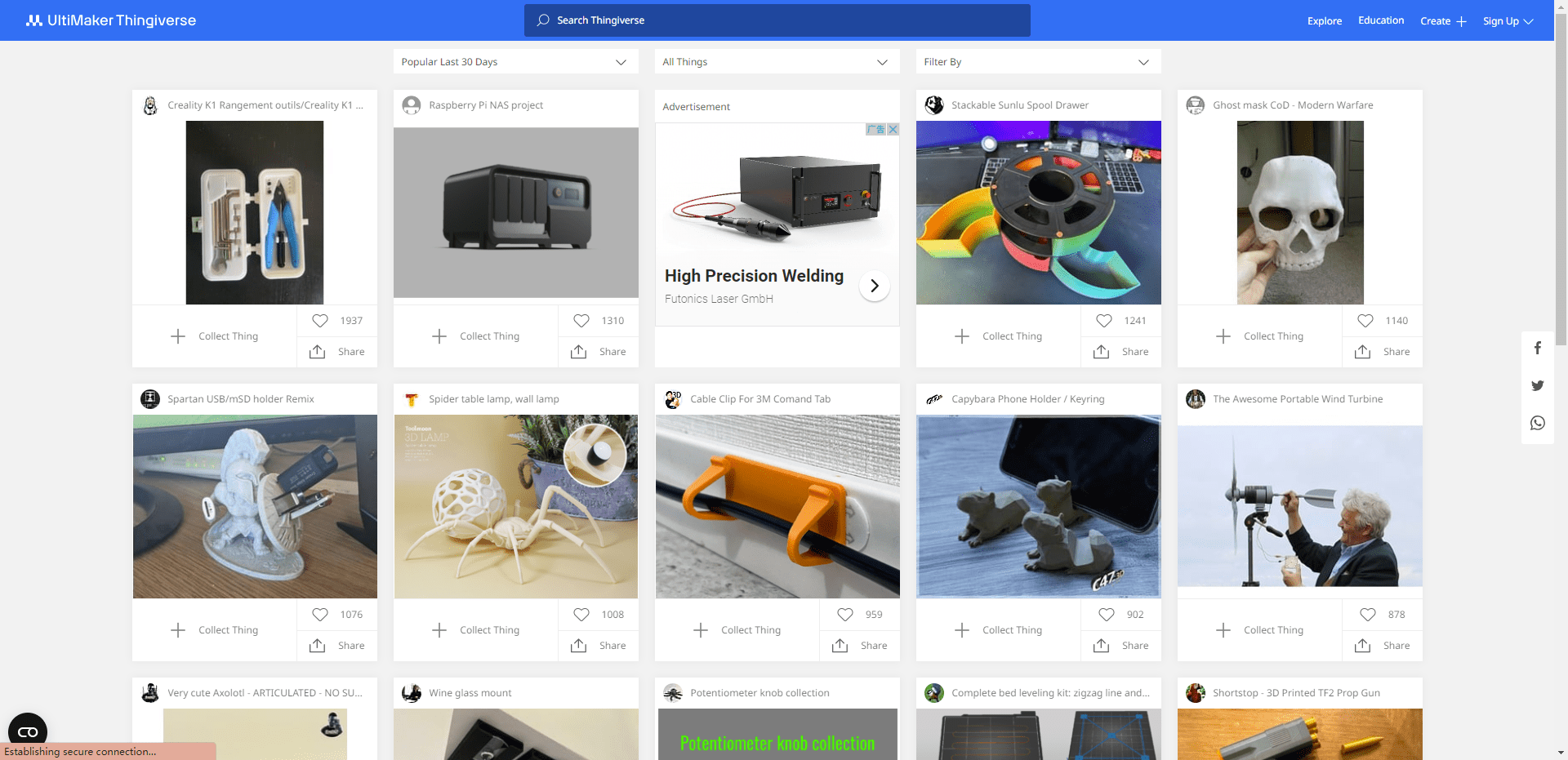 4、GrabCAD
GrabCAD is different from the databases we have looked at so far. Firstly, GrabCAD only provides you with technical, engineering and scale models. Secondly, it allows you to filter its database based on the 3D modelling software in which the designs were created. It's the place to be if you're looking for more than 5 million technical 3D files. Keep in mind, however, that this site is not intended for 3D printing.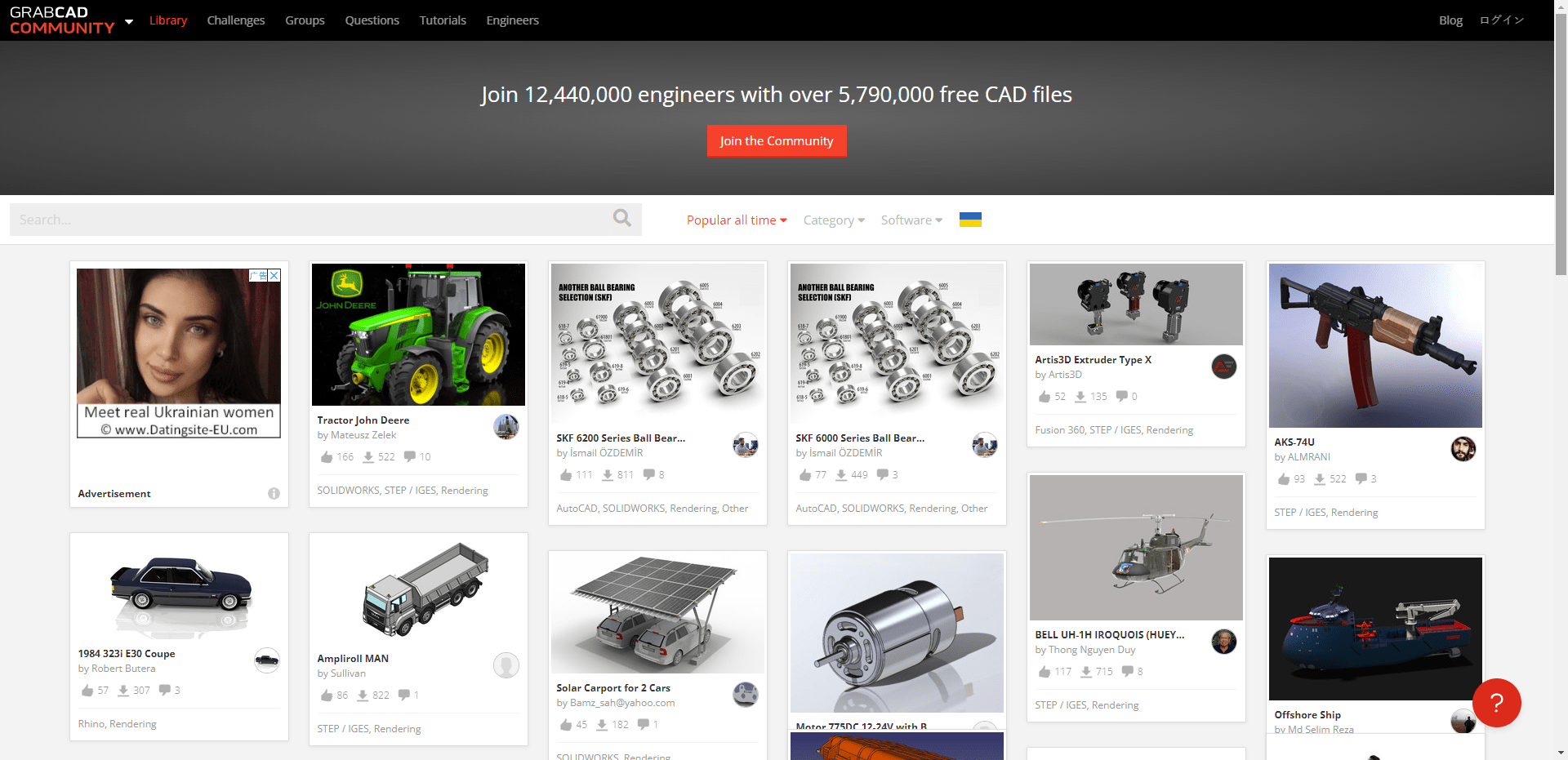 5、3D Warehouse
The 3D Warehouse just screams 'geometric'. Whether you are looking for architecture, product design or scale models, 3D Warehouse has everything created using the popular 3D modelling software SketchUp.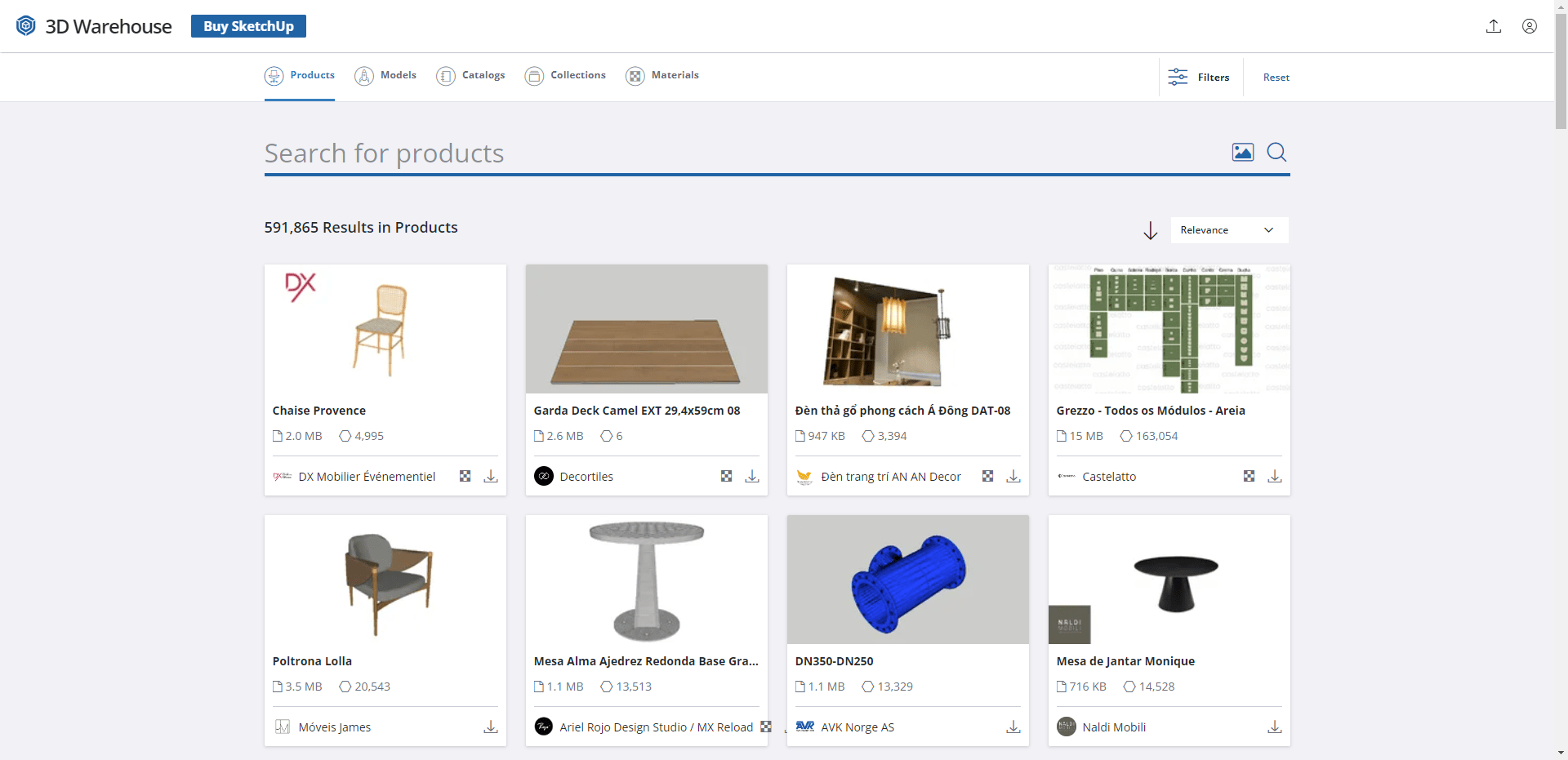 6、CGTrader
CGTrader is a dedicated database for 3D printable objects. We noticed that there are a lot of printable jewellery designs on this site. While many models are free to download, others are available at affordable prices.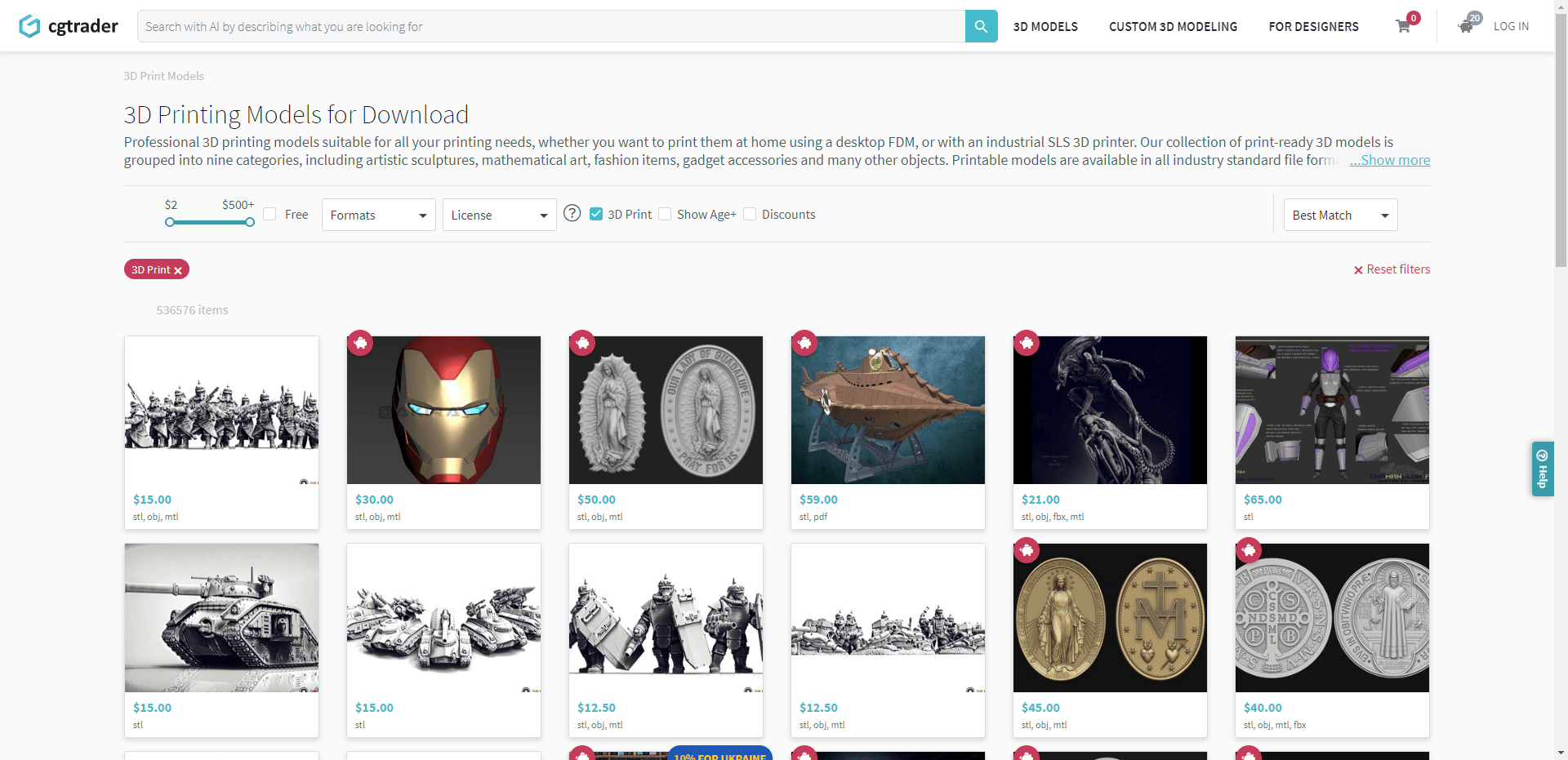 7、TurboSquid
TurboSquid is the place to download the most stunning 3D designs. It couldn't be more high-end and professional. The problems: the designs are great visually, but not optimised for 3D printing. There are also no filters to help you find 3D printable models. Also, all the models on TurboSquid are premium (paid) files. Quality comes at a price.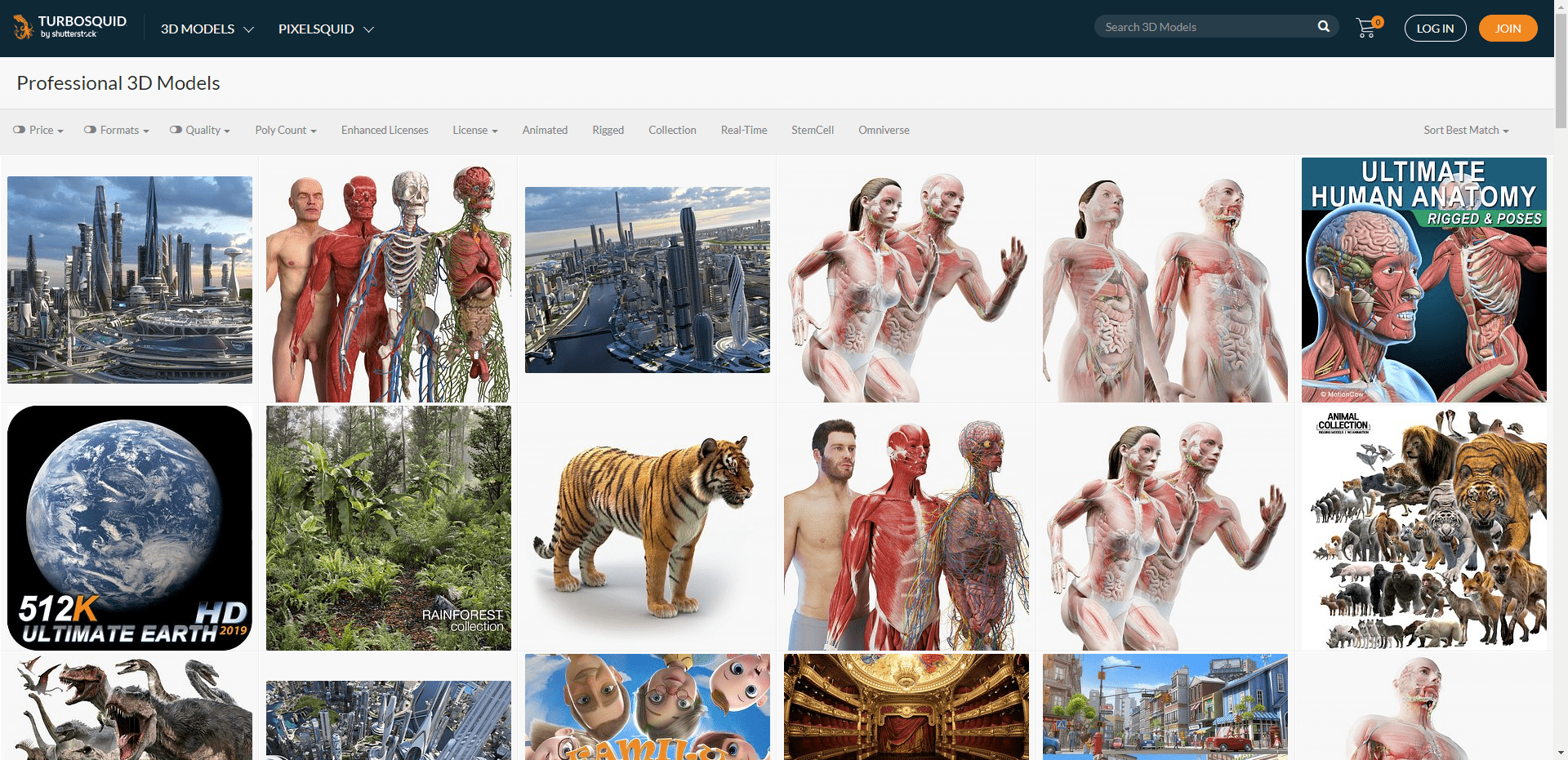 8、3DExport
3DExport is somewhat similar to TurboSquid: it is also a database that focuses on the visual aspects and offers amazing premium 3D models. In addition, 3DExport offers its users a filter to find only 3D printable models.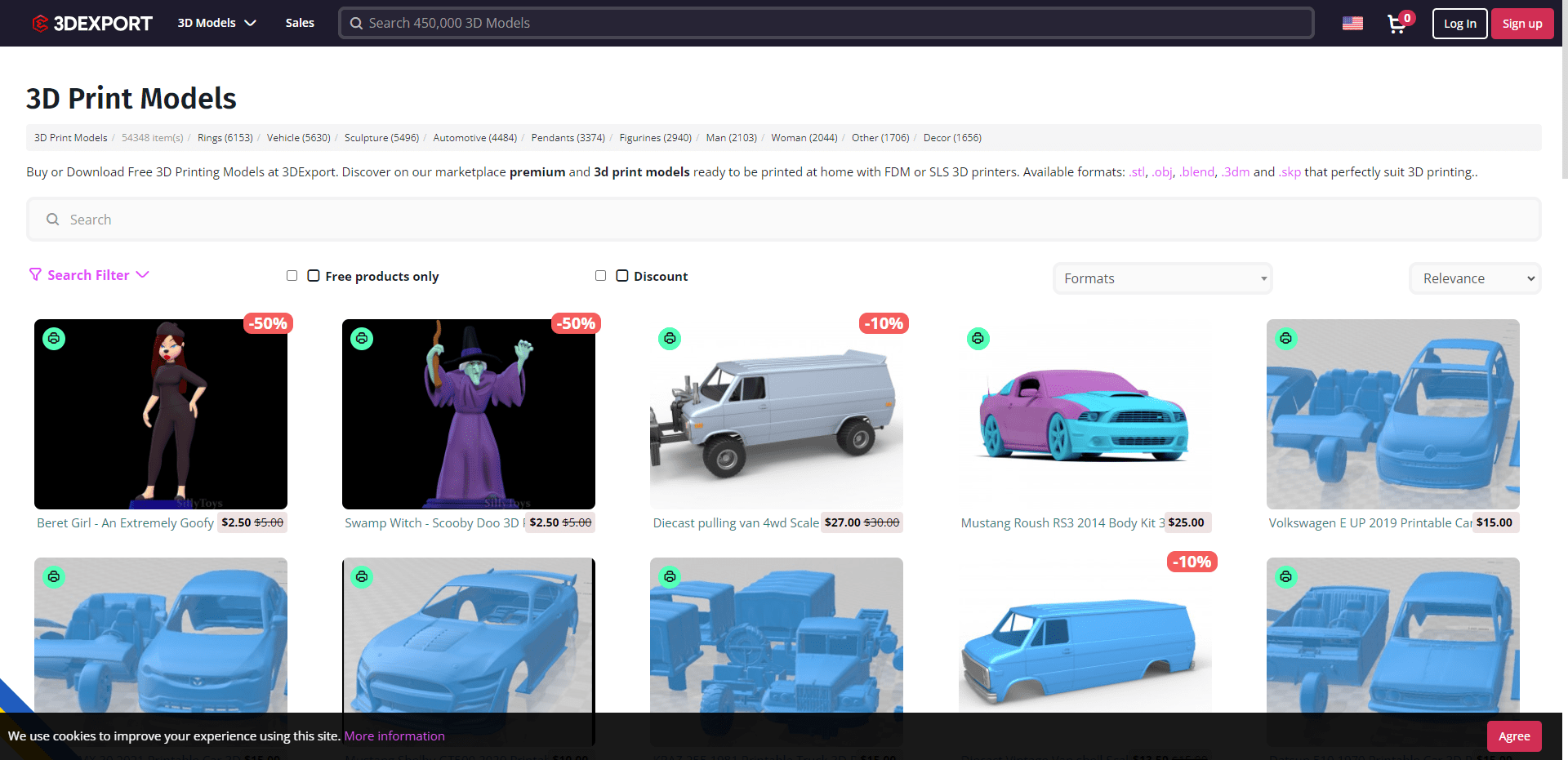 9、Printables
Printables is a website for 3D printer users which provides numerous cost-free printable 3D models. Check out multiple categories for practical, trendy, and entertaining models that are print-ready. Printables boasts an exceptional filtering system to assist you in discovering precisely what you want.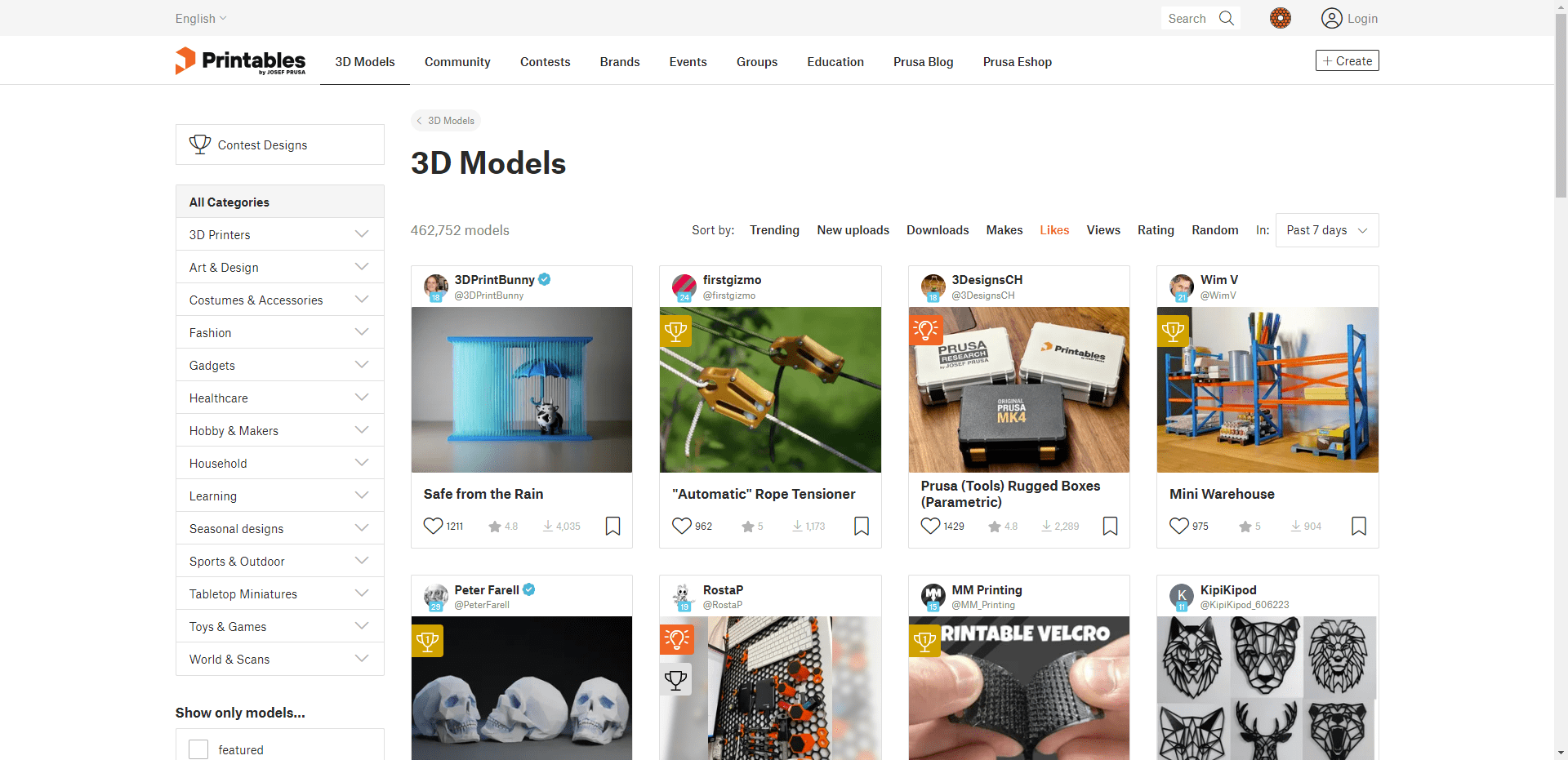 10、Yeggi
Last but not least, we would like to mention Yeggi, a search engine for 3D printable models. Yeggi searches all the databases mentioned above and many more for 3D printable files. So if you want to search the 'Google' of 3D models, this could be the site for you.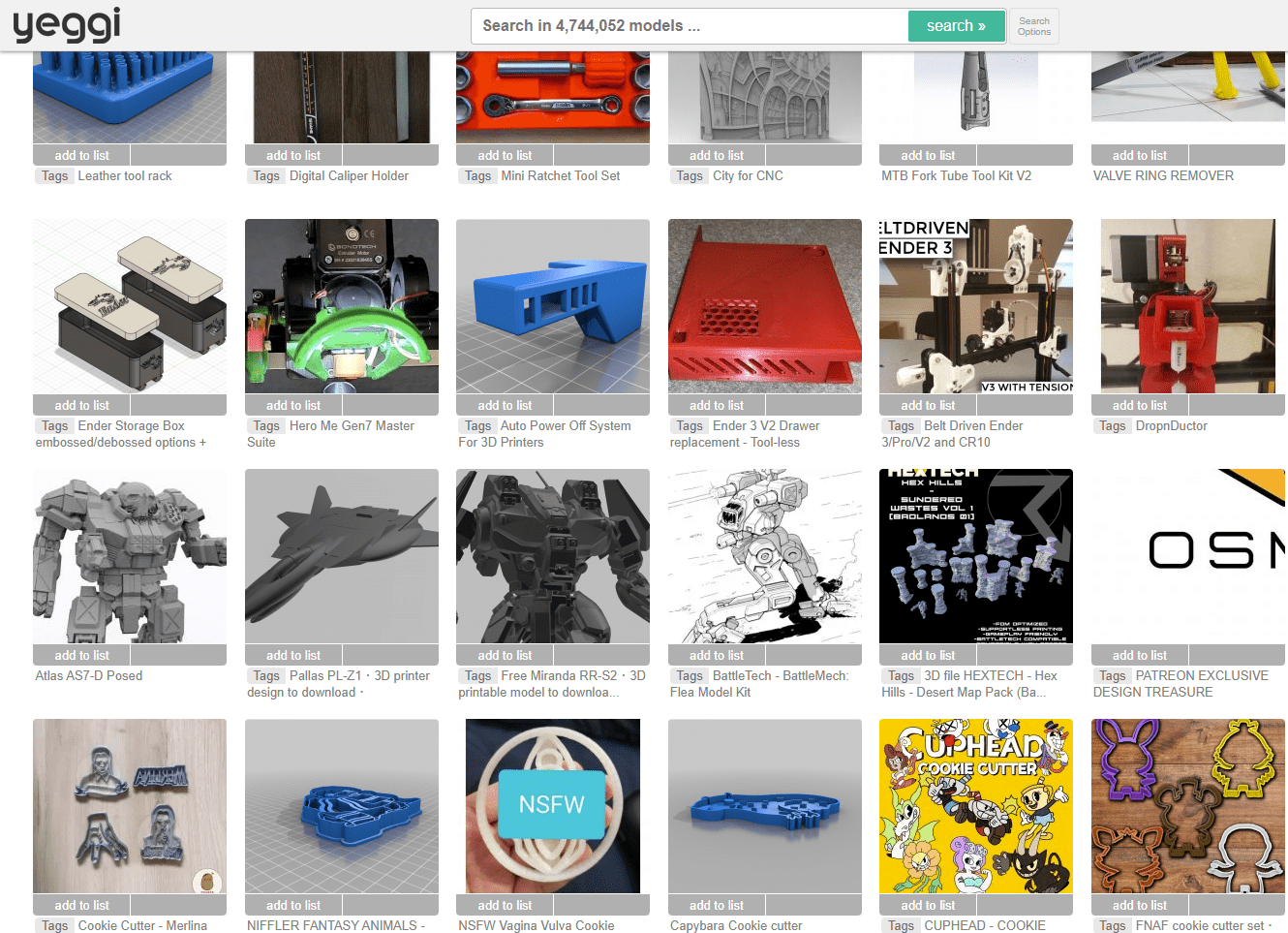 Of course, we cannot mention every 3D model database available, but we believe these ten sites are excellent sources for obtaining your first stunning 3D models.
After downloading and possibly editing a file, please don't hesitate to upload the 3D model to our website, and we'll print it using industrial 3D printers in over 100 materials and finishes. It's the simplest way to obtain a high-quality 3D print.